Scarlett Johansson Gets Engaged to French journalist Romain Dauriac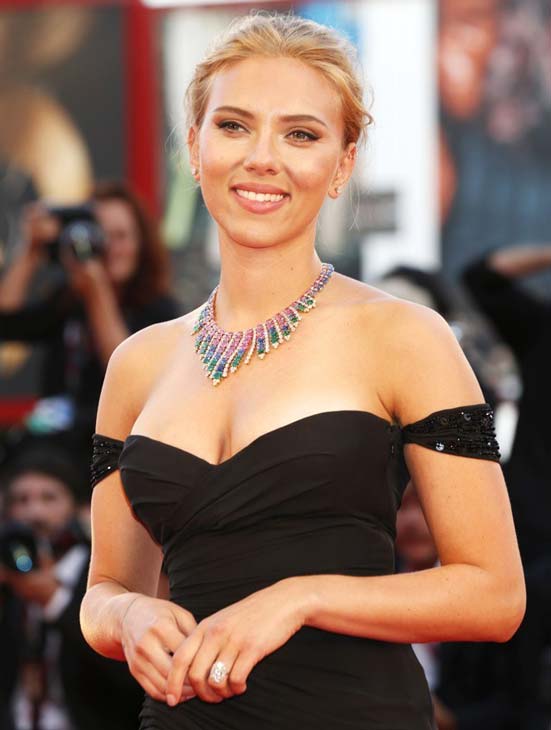 Bear us with the latest news in the Celebrity Gossip; but Scarlett Johansson is reportedly engaged! Yes, she has been engaged to her French boyfriend Romain Dauriac. The 28-year old suave French journalist swept with huge diamond and the actress said "Yes" to him.
Scarlet is not a fan to talk about her personal life so there is no comment yet on the news. A source reveals that the couple got engaged and is quite happy about it.
The US actress has been spotted with Romain at Venice Lido. She has been engaged to French boyfriend after spilt up with her first husband Ryan Reynolds.
Earlier she was married with Canadian actor Reynolds in 2008. But the couple announced divorce after which she appeared at the political stage to call the re-election of respected President Barack Obama. She has been nominated for Golden Globes and played Black widow in "The Avengers".
Previously the questions were popping up after the actress was seen at the premiere of "Under the Skin" with a vintage Art deco diamond ring. Earlier this summer, she was spotted wearing the ring but that looked just a piece of jewelry. Look at the pictures of the ring on her left hand this week were she was accompanied by her boyfriend at the Venice Film Festival.
But now the real deal is out and it's time to wish both the couples. The avenger star has not yet chosen the date for their wedding.
Photos via www.google.com