Short Bob Hairstyles: The 2012 Hairdo Trend
Short bob hairstyles are the kind of hairstyle that would never go out of style. In fact, it is the new trend of hair this 2012. One of the reasons why short bob hairstyles have been the favorites among celebrities is because it can be worn on any occasion. It can give you different kinds of looks from the simplest up to the most sophisticated look.
Like any other hairdo, you can choose from a number of short bob hairstyles. This may include the following:
Messy bobs

Messy bobs are one of the cutest kinds of bobs you can do with your hair. You can create some waves or tease some parts to make it look messy. This bob style can make you look hotter!

French Bob with bangs

You can also sport a sexy bob with bangs either a straight or side swept bangs depending on the shape of your face. This can make you look cuter like a doll. One of the celebrities who have sported this kind of bob is Lady Gaga. And she definitely nailed it!
Graduated bob

This is a type of angular bob that is shorter in the back and longer in the front. It gives a sophisticated and classy look. In addition, it can definitely give you a sexier appeal!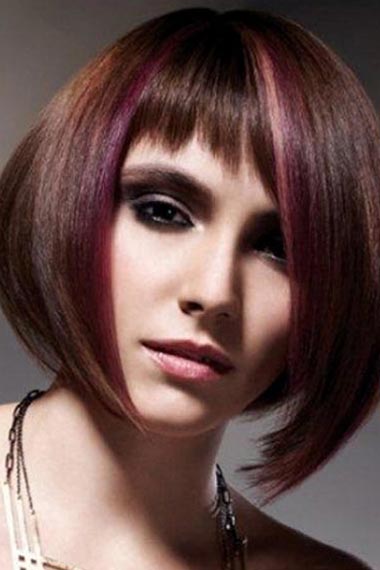 Short bob hairstyles can be worn by anyone. The only thing you must be sure of when you decided to have a bob for a haircut is what style would fit your face. Remember, sporting a new look is always a good idea especially if you want to a fresh new start to everything like career, love or even with your attitude. But looking best on it is another thing. So make sure you've got the right amount of confidence all the time!
Photos via ukhairdressers.com