A Perfect Guide For Spring Skin Care Routine – Do It The Right Way
The coming spring is, in general, always a welcome change from the ravaging winter months which, simi-larly, has brought about a great deal of damage to your skin as well. As winter turns to spring, it does not automatically follow that your skin turns dewy. Naturally glowing skin is what a proper skin care regimen will give you.
The Skincare Routine To Have In Spring
Do your skincare properly and your skin will be all over the winter blues soon enough. That means, no more dry skin on face, and you can finally say, "Goodbye" to swelling, irritation and redness.
Here is your complete step-by-step guide to spring skincare routine:
Step 1. Exfoliate
If you want your serums and moisturizer to work at optimal levels, you need to exfoliate regularly, regardless of the season. You can get this professionally done every once in a while but, on a regular basis, you should DIY with a gentle exfoliation. You can achieve that using a chemical exfoliant that matches your skin type and skin condition. You may also opt to use a dermal brush or, at-home devices such as for microdermabrasion and microneedling.
Step 2. Cleanse And Tone
In summer, oily and sweaty skin can leave your skin sticky and more prone to bacteria infection that can easily lead to acne. Save yourself from these unwanted skin conditions by using a cleanser that contains alpha hydroxy acids or salicylic acid. These will help rid your skin of dead skin cells while also regulating oil production. A toner will help tighten your pores, minimizing dryness which, in turn, helps you prevent oily skin surface.
Related: Spring 2017 Makeup Trends – Bring The Colors Of Spring To Your Make Up
Step 3. Antioxidant Serum
If you're layering your products, always begin with your thinnest serums, like Vitamin C or antioxidant serums. These products add another layer of sun shield, while also providing your skin added protection from free radical damage.
Step 4. Moisturize
You won't need a thick moisturizer during the day like you did in winter. In fact, you need to use serums or a lotion instead. Apply eye serum and facial lotion. End with a tinted moisturizer if you want a little pigment in there to help cover up skin imperfections.
Related: Spring Hairstyles 2017: 8 Best Hairstyles for Every Length and Texture
Step 5. Sunscreen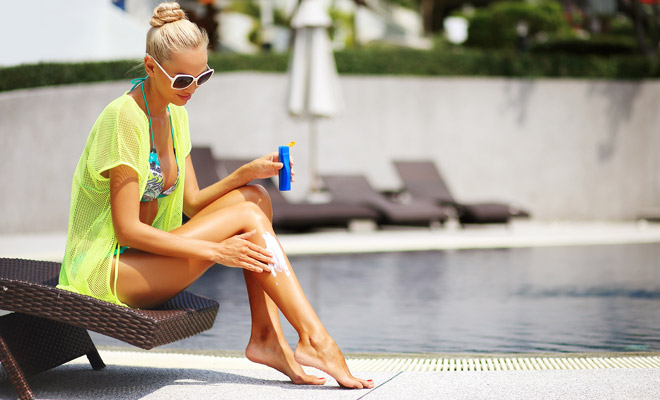 If you're wearing makeup, a spray-on sunscreen may be more suitable. It also gives you the ease of reapplication throughout the day. Since sunlight is becoming harsher, you will need to use a broad spectrum sunscreen with at least an SPF 30. Take note that if you are expecting to catch the midday sun or, if you will be doing water sports activities, you may need a stronger sunscreen formulation.
CONCLUSION
"Designers want me to dress like spring, in billowing things. I don't feel like spring. I feel like a warm red autumn," Marilyn Monroe was once quoted as saying. You can't choose as she did for dressing up. You need to embrace spring and you need to tweak your skin care routine too so that your skin can welcome spring the same way you do.
Like this post? There's more. Get tons of beauty tips, tutorials, and news on the thebeautyinsiders Facebook & Twitter page. Like us on Facebook – we'll see you there!