Stella McCartney Runway Models Makeup 2012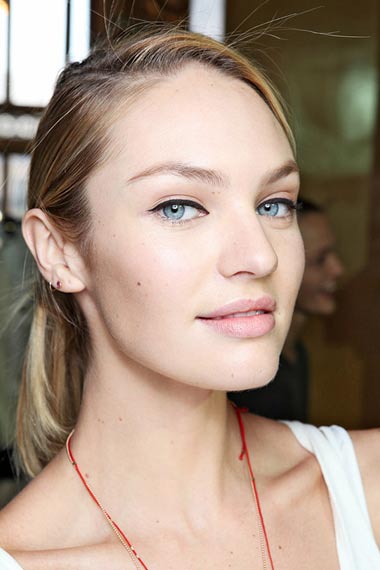 If you are looking for the details of Stella McCartney's makeup for her runway models, then look no further. The amount of makeup that is used for all the shows is enough to fit into one makeup pouch. While it is no surprise that McCartney's style is minimal makeup, which is usually no more than a little concealer or a touch of blush. Usually the models go out with only their clean faces, not even having mascara on their lashes.
However, at the Paris Fall 2012 runway show, there was a little more to the normal nude makeup. There was a very thin black line that swept across the top lash and made a winged shape. It was done with black liquid eye liner and was a great contrast to the otherwise bare appearances of the Fall 2012 models makeup. This look helped to elevate the look of the women from downtown bohemian to a more polished one. The difference in the makeup 2012 has brought is a perfect example of the way one piece of makeup can pull an entire look together or even just change the look completely.
Photos via – elle & style