Striking Collection of Handbags for Fall
Check out the Latest Handbag trends for the year 2011/2012.From statement clutches to novelty miniatures, there's something to suit everyone's style this season. You will find a wide variety of fashionable bags and purses with something unique in it like some with animal prints or animal skins, leathers, varied texture and many more.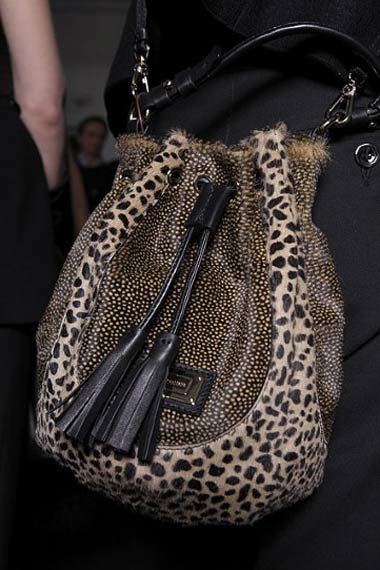 Skins
In This year the autumn /winter 2012 so many catwalks has shown a huge number of skin print hand bags. Check this Chloe's shoulder bags with whole snake heads you can see this one laid over crocodile.
You can see the snake skin almost every possible collection from Fendi to Gucci, Prada, Giorgio Armani and more. Have a look at this scarlet Gucci tote, with crocodile skin making it a popular choice.
Color block:
The color blocking trend is much more in power in almost everything these days and handbags are no exception. The sixties look that's set to explode this autumn, you can seen bags in two or three or even in four different leather colors like this from chole's.
The main thing in color blocking is the sixties Mustard shades .the designers have mixed it with orangey- red as seen here.
Texture
Donna Karan let the sheepskin do the talking and stuck to a muted pallette for her textured totes.
The 'Lady' bag
Relatively small and structured, it is perfect worn paired with a tailored jacket and lends ladylike charm to any outfit. Give a look to this Fendi's green and patent leather style .
he ultimate 'lady' bag for the season comes courtesy of Mulberry who's Polly Push Lock style has already been seen slung over the arm of none other than the Duchess of Cambridge.
'Statement' bag
Sticking to the 'more is more' ethos of design the Pucci's shoulder bags came up with snakeskin, floral prints, and chains all vying for space.
They are so fascinating that no women can't afford to miss the chance of grabbing it. Check this out it will be surely impressed.
Photos via fashion.telegraph.co.uk