Collection of 7 Most Stylish Bags Every Woman Must Have in Her Closet
Ever experienced moving from a small clutch to a large hobo and you still got your bag bulging beyond its limits? A girl's gotta bring what a girl's gotta bring — beauty, bling and all the essentials in one go! That's the reason why ladies need bags for accessories, and just like priced jewels, these have been treasured and even passed from one generation to the next.
Below are 7 of the most stylish bags you need to own:
1. Bucket Bag: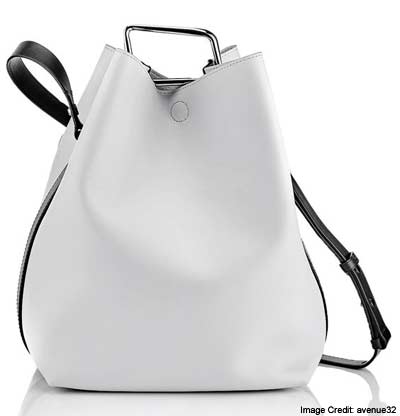 Most glamorized in this season's Dior runways, bucket bags held in hand were also seen on Celine and Diesel fashion shows. Let the bucket hang loose in your hands over one side as you stylishly strut your way into the crown and you'll look instantly poise.
2. Messenger Bag: Another all-time must-have, messenger bags are a stylish, youthful way of bringing with you a bulk of things you'll need, such as when you're in school or, on a road trip, when you need several things to be within your reach in seconds. This season's most stylish messenger bags are fringed, such as the ones modelled by Kendall Jenner for Mango earlier in 2016. The same trend was spotted on Rebecca Minkoff, BCBG and Proenza Schouler runways.
3. Crossbody Bag:
From ethnics, to leathers and synthetics, this convenient bag can be practically forgotten when crossed over your body. With its lightweight and tiny structure, easily move around. It's a convenient way to bring your bare essentials whether heading for a daytime gig or an evening affair. The best way to move this bag through day to night and back is to get it in chained metallic straps and authentic, genuine leather, similar to the ones seen in this season's Gucci runways.
4. Sports Bag: For your physically active days, you need to bring your running gear or even your mat for yoga class or changing outfits for any sport. Since you know how important exercise is, you should be able to bring everything you'll need to perform well.
Read Also: Striking Collection of Handbags for Fall
5. Shoppers:
Everybody needs these large shoulder bags for ease of movement and transport. Ladies can't always be neat. Sometimes, you just need a bag where you can stuff everything in and keep going, right? Well, that's why it's called a shopper's bag, after all.
6. Backpack: There are days when you literally may have to bring your entire home with you, and this "shell" is the best way to get that task done. When you do need one, do it high fashion with Louis Vuitton, Burberry or Balenciaga.
7.Mini Satchel:
Tea breaks with your BFF or movie dates call for a quick and easy carrier. Retain your flair by keeping it light with a tiny satchel. The most wonderful, classic and timeless mini satchels you can get your hands on are those from Louis Vuitton's 2016 shows.
You May Also Like: Most Preferred Handbags of Celebrities
Conclusion
With these 7 bags in your closet, you should never run out of carry ons to mix and match with your equally stylish outfits.
Like this post? There's more. Get tons of beauty tips, tutorials, and news on the thebeautyinsiders Facebook & Twitter page. Like us on Facebook – we'll see you there!