Summer Dresses for Women: 7 Stylish Pieces to Complete Your Wardrobe
Stylish is good but stylish and practical, even better! So while, the thick of summer is just beginning to unfold, you have to keep your wardrobe practical enough to survive through the following season and the new year in fashion as runways get busier in the next couple of months.
Here are 7 styles you'll want to wear this summer which you undoubtedly will continue to find more stylish uses for beyond the rest of 2016:
1. Cold Shoulder Knits: Laser cut holes on shoulders are a big hit this season whether these are on blouses or full length dresses. These pieces can be a great wear even in colder months when layered with cover ups on top. Choose versatile pieces that you can pair up with warmer footwear like boots in winter.
2. One-off Oversized Knits with Jeggings: Wear your knits in 80s aerobics fashion. Let one side of your loose and long knits drop on one shoulder. Pair with tight skinnies or jeggings for that subtly sexy effect. This get up is great for cold summer nights and will definitely be great on you when you sit by the fireplace sipping a cup of hot chocolate on chilly winter nights.
3. Cropped Trousers: This pair of bottoms can keep you cool and stylish in summer. If you choose well, you can very well still make good use of these pants in colder months when used with your high cut or knee-length boots to keep the cropped length hidden and you, warm.
4. Square Pants: This pair is a cool way to sport up your look in summer. Pair with trainers and a simple top and you'll rock style.You can keep using the ensemble for the coming colder season, and you can bet your square pants will keep you looking stylish even when layered with scarves and coats.
Read More: 7 Summer Vacation Style Inspired from the Celebs
5. Denim Jacket: A good piece will work magic paired with either your denim pants or with your summer dresses. Perfect to keep you warm and cozy too in winter.
6. Ribbed, Mid-calf Dress: These flatter a woman's slender shoulders and are a good way to style up your summer streetwear. Favor darker hues so you can continue wearing this dress when it's time to layer.
7. Pencil Cut Skirt: This is a fashion staple after all. A change in season will not make this piece go away anytime soon. Wear with your wedged espadrilles or with a high heeled strappy sandals for summer. Wear with leggings underneath during the cold months.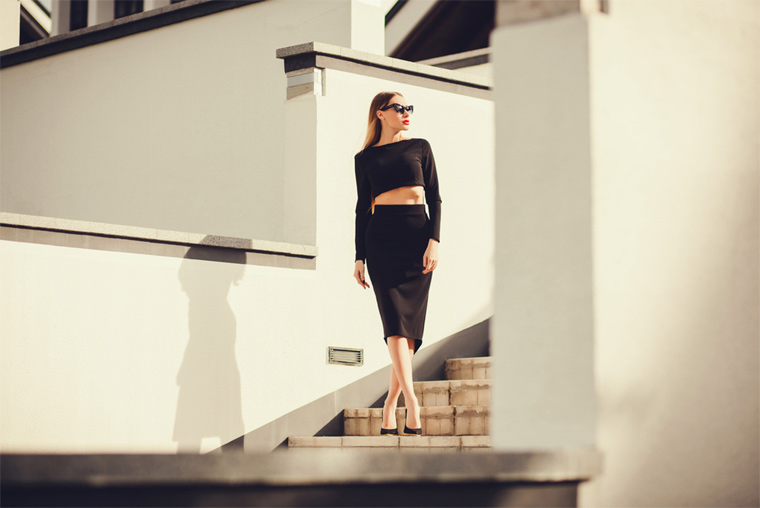 You May Also Like: 5 Easy Hair Hacks to Help You Survive this Summer
Conclusion
Get these 7 pieces and be this summer's most stylish.You can rest your head that you're reloading your wardrobe too with 7 pieces that will survive the following season, making every penny spent for style absolutely worth the price!
Like this post? There's more. Get tons of beauty tips, tutorials, and news on the thebeautyinsiders Facebook & Twitter page. Like us on Facebook – we'll see you there!