6 Summer Essentials for Your Gym Bag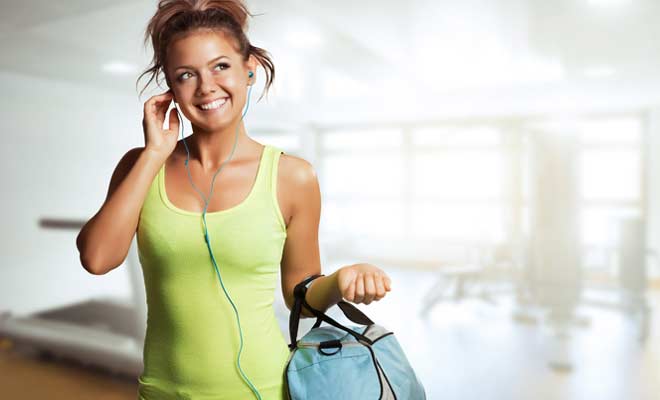 You have probably experienced going to the gym and then suddenly realizing that you forgot something. When this happens, don't you just want to go home and skip your workout entirely? To avoid spending extra money (on overpriced towels and other things your gym is selling) or other mishaps, here is a simple cheat sheet of what you should always have in your gym bag this summer.
1. Sunscreen
You can try mineral-based sunscreen if you don't like wearing regular sunscreen. These won't sting your eyes, clog your pores or wear off as you sweat. There are also moisturizers that offer SPF protection which are invaluable if you're sensitive to regular sunscreen. It will protect your skin from premature aging and prevent sunburn, both major concerns for outdoor summer workouts.
2. Skin Wipes
The warmer temperature during summertime causes more sweating during your workouts. This means there is a higher risk for clogged pores. If you can't shower immediately, skin wipes can be used to degrease the skin and keep pores open. There are wipes with salicylic acid and other proven anti-acne ingredients.
3. Water Bottle
This is the most important thing you need to bring with you for every workout. You need a reusable water bottle to remind yourself to hydrate. It will also help the environment if you don't use those tiny plastic cups in your gym. Remember that you should drink more water when you sweat more like during outdoor workouts this summer. If you will be sweating a lot, you may need an electrolyte replenishing beverage such as Gatorade.
4. Extra Clothes
You should always be ready with extra clothes including shirts, shorts, socks, etc. You will be sweating more during summer so you may need to change your clothes in between your workout. Of course, you should always remember to bring with you an extra pair of underwear. There is nothing more annoying than realizing that you forgot to bring clean underwear to change to after your shower.
5. Antiperspirant
During summer, you will be sweating more (unless your gym is air-conditioned) so you may need to re-apply your antiperspirant or deodorant in the middle of your workout. For people who sweat a lot, there are clinical strength antiperspirants. Remember not to apply it immediately after shaving your underarms since this tends to irritate the skin. If sweating is uncontrollable, Botox injections may be needed to stop excess sweating without side effects.
You May Also Like – Best Ways to Treat Your Skin Before and After a Workout
6. Skincare Products
It is recommended to take a shower and clean up your skin immediately after your workout. This is because pores can get clogged and bacteria can proliferate which will result to breakouts and other skin problems. Remember to have a container of your clarifying cleanser in your gym bag. You should also moisturize after cleansing your skin in order to prevent dryness. This will also help prevent the development of premature skin aging signs.
Like this post? There's more. Get tons of beauty tips, tutorials, and news on the thebeautyinsiders Facebook & Twitter page. Like us on Facebook – we'll see you there!