5 Best Tabata Ab Workouts for Flaunting Crop Top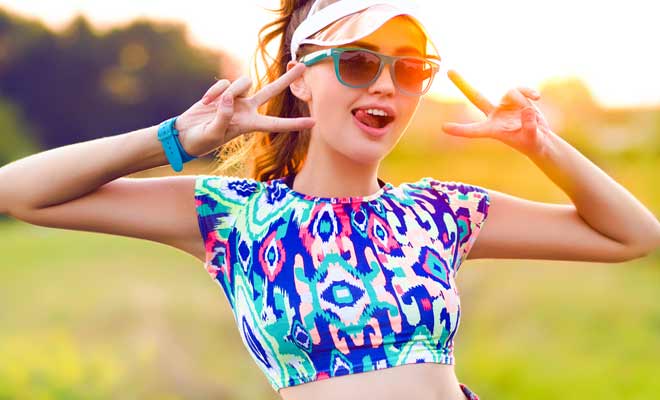 Tabata Workout is based on the 20/10 interval high-intensity workout designed by Dr. Izumi Tabata, a Japanese physician. 20/10 means making 20 seconds of high intensity workout and taking 10 seconds of rest. So, for instance, when you're running on the treadmill, the Tabata model requires you to sprint really fast for 20 seconds then slowing down abruptly to rest for 10 seconds and then running again for 20 seconds.
Dr. Tabata recommends this model of high intensity interval training for three distinct benefits:
Increased stamina
Increased metabolism rates, including higher rates of after workout burn
Improved cardiovascular fitness
How to get your abs Ready for your Crop Top?
Tabata workout can be extended to strength and weight training exercises as well. Below are five routines to get your abs prepped for that crop top:
Routine No. 1: Tabata V Ups. Lie flat on the floor. With pointed toes, bend upwards and reach for your toes, alternately going up and down in 20 counts, corresponding with one second each. Take a 10 second break then repeat the routine for 7 times more.
Routine No. 2: Running on fours in place. Face down then lift your body on your arms and toes. Bend your knees forward alternating as if running in place on all fours, except keep your arms steady. Do this for 20 seconds then stop for a 10 second break. Repeat.
Routine No. 3: Grasshoper kicks in place. Do the grasshopper kicks by starting on your toes. Arms up. Bring your right toe to cross your left hip then your left toe to cross your right hip. Do this for 20 seconds then pause for a 10 second break. Repeat.
Routine No.4: Jumping Jacks. You've heard how jumping is the best and fastest way to lose weight. Amplify this potential by doing it Tabata workout style. Jump up and down for 20 seconds then rest for 10 seconds. Do this repeatedly for 7 times more. Alternatively, you can jump up and down as if blocking a shot in basketball. With your arms raised forward and brought down the same way, you are bringing your weight and added tension to your core which makes this routine more effective in firming up your abs than your ordinary jumping jacks.
Routine No. 5: Squat runs. Squat low. With your toes up, and your arms and upper body bent forward, run in place as fast as you can for 20 seconds. Pause for 10 seconds then repeat the routine for 7 times more.
You May Also Like – Best Workout Trick and Tips for Calorie Burning
Conclusion
Truly, not having time for workout is not an excuse for missing out on that perfect opportunity to put on that crop top this summer just because you failed to firm up those flabby abs.
Like this post? There's more. Get tons of beauty tips, tutorials, and news on the thebeautyinsiders Facebook & Twitter page. Like us on Facebook – we'll see you there!