Tattoo Before and After Care to Stay Safe When Getting Your Ink Done
Some people love them. Some people loathe them. Whether a man or a woman wants to get a tattoo or not or, still considering to get one, each person will have a compelling reason to have it or stay away from it.
Facts about Tattooing You Need To Know
For starters, here are some of the facts about tattooing that you need to know now:
1. It will be painful
This fact remains whether you're just getting your eyebrows done or, your entire chest.
2. Your Skin Will Become Extra Sensitive: If you have a skin condition, you may want to reconsider because tattooed areas will become more prone to irritations and allergies, and become more photosensitive as well.
3. Infections are likely
Infections ranging from skin infections to blood-borne diseases such as Hepatitis B and C, and HIV are likely. Make sure you're only getting your ink done with unused, sterilized needles.
4. You can't non-painfully undo your tattoo: Lasers and surgeries are your only options for permanently taking off your tattoo and they don't come without a hefty price tag and considerable pain.
5. The FDA has not approved any Dye for Tattooing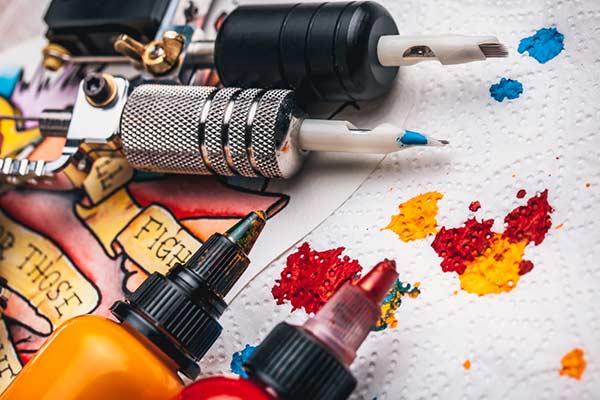 Tattooing may be on the downside right at the onset so if you don't already know what you're getting yourself into, make sure you have all the right information you need before scheduling a session.
Read Also: Best Tattoo Ideas – Show Them Off All The Time
Before Getting a Tattoo
Once you're all set and decided to get a tattoo, below are some tips that may help you better prepare for your session:
1. Research your options well – from artists to your tattoo design, as well as safety practices before, during and after. If possible talk to your artist or doctor beforehand so you have everything you may need until your tattoo heals.
2. Prepare your body and mind by sleeping well the night before and making sure you're full before your session.
3. Make sure not to be under the influence of alcohol or drugs when getting tattooed.
4. Advise your artist of any medical condition you may have that can affect your health and safety, and that of your artist's.
5. Clean the area to be tattooed. Shave whenever possible.
You May Also Like: Erasable Permanent Tattoos: The Next Best Accessory You Can Wear
After getting a Tattoo
As you may well know, your tattoo will take some time to heal. Below are some tips for you to make sure you don't end up with an infection:
1. Make sure your fresh tattoo is treated with an anti-bacterial ointment.
2. Make sure your artist wraps your tattoo in a sterile bandage, even for larger tattoos.
3. Listen carefully and follow closely instructions for after care.
4. Remove the bandage as soon as you're home. Letting your wound soak in blood and fluids can easily get it infected.
5. Try not to soak it in water other than to wash.
Conclusion
You think a tattoo will give you more personality? It can but, it's still all in your head. Can you handle it?
Like this post? There's more. Get tons of beauty tips, tutorials, and news on the thebeautyinsiders Facebook & Twitter page. Like us on Facebook – we'll see you there!