No TGIF for Rebecca Black
You won't say TGIF , when it comes to Rebecca Black's Friday is concerned. Rebecca Black, the overnight youtube sensation has suddenly rose to fame. All thanks to her song Friday, the 22nd most watched video of youtube, as of now. Friday has surpassed Bieber's 'Baby' in terms of criticism and dislikes. The viral hit 'Friday' made sure that Black walks her way into the recently held 'Teen Choice Awards' (August 2012).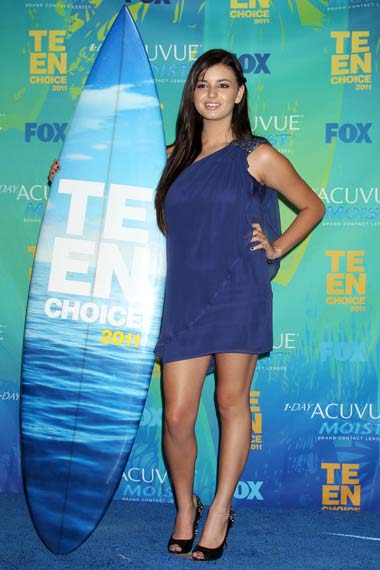 Its been rumored on the internet about Black being bullied at school, teased on account of her debut single. As a result Black is being home-schooled. This viral hit hated by many, covered by many artists, spoofed 'n' number of times can't be ignored for sure.
Lets hope that Miss Black matures to a good artist. Our wishes to Miss Black in her musical endeavors ahead! Lets hope she comes up with something bearable…
Photos via zimbio.com
Rachel Barton
Rachel Barton specializes in style and beauty. She is a young writer and enthusiast about all the make up and beauty things. She has 10 years of writing experience and she is also involved in the makeup industry for the last 6 years. She is now a leading contributor of TheBeautyInsidersfor various makeup and beauty related articles.