The Best Street Chic Styles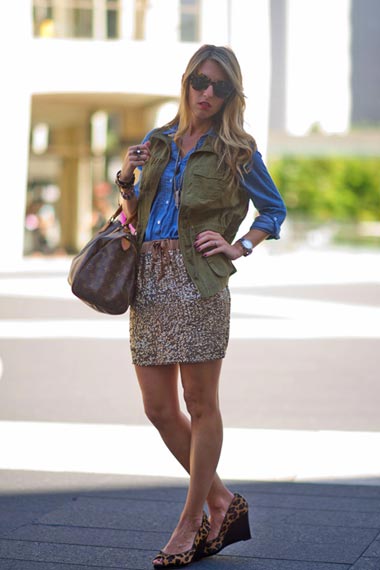 New York fashion week has picked out the best street chic style from head to toe, and here are the best style for you .These style not are from the catwalk but are scour straight from the city.
Whether you dressed in a Zara top and pants with Karen Walker sunglasses or Escada vest and H&M top and skirt you will simply look the best. Don't forget to match the your shoes with same chic style.
Stawberry and green are the considered the most favoriate chic colors (ussually paried with high heels ) add these color wardrobe, to and gamalourize your street chic style .
Chic style is never completed without mentioning the jacket and short skirts, have a look to these the new trendy jackets and the cool skirts, these are the most stunning jackets of this fall .
Photos via elle.com