The Latest Gorgeous Eye Makeup Trends Of 2012
If you were one of those little girl's who have been playing around with her mother's makeup almost before you could walk, then you have probably tried all the latest eye makeup trends since then. It is always a challenge to find a new gorgeous eye look, and to stay fresh and up-to-date with the latest trends.
Even if you are obsessed with your current eye makeup, there is still room to update your look. There are many ways of putting a fresh spin to your look using your current colors.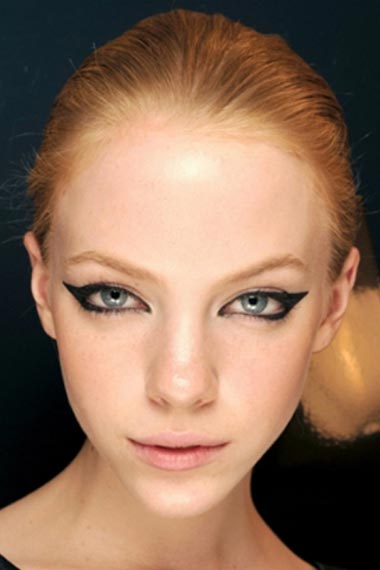 From giving yourself sexy feline eyes for a night out on the town, or going with a softer pastels for the day or office, you can use the latest eyemakeup trends to freshen up past looks. The most current eye makeup trends are using bright bold colors that are chic and fun. If bold and bright colors scare you just a bit, try incorporating one brighter color with an old standby favorite. Do not be afraid to experiment, or to step out of your comfort zone with fresh new colors.
For shorter outfits you can opt for Rompers. Rompers usually are meant as a combination of shorts and a shirt. They are very popular as playwear for younger children as they are having light and loose fitting.
Walk like an Egyptian
Picture the sultry look of the infamous Cleopatra to get an idea of what this trend can do for your eyes. First, line both the lower and upper lash line with a dark liner. Carefully apply the liner beginning where your eyebrow ends towards the outer corner of the eye.
To get the intense Egyptian vibe, the winged part at the outer corner should be much thinner than the eye liner around the eye.
Pretty in Pink…or Pastel
Pastel colors are a perfect match for the fresh feeling of Spring. Try a lovely lavender, an iced blue or a luscious peach sherbet, and watch the color of your eyes come to life.
Photos via beautyriot.com