The Sexiest Makeup Looks of All Time
Makeup is essential in emphasizing our natural beauty and expresses our own personality. Try out the hottest makeup looks of all time and feel different.
Smoky Eyes
Give your eye make-up a little revamping and sex appeal by smudging it as you go and working it in layer by layer. Begin with a black pencil, and place it into the upper and lower eyelashes, soften it by lightly rubbing it with a cotton-swap or your fingers. Once you've done that go over it with some black eye-shadow and again gently rub it with the cotton swab. Next get a shimmery gray-tone eye shadow and sweep it across the upper lid, and then begin blending it upwards past the crease, be sure that you fully blend it with the black shadow.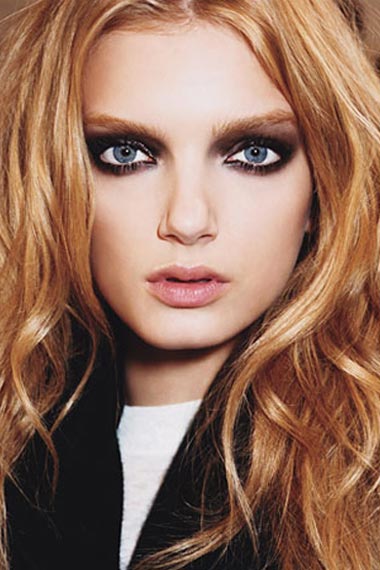 Glossed Nude Lips
One of the easiest ways to get a stunning pout is to do a simple glossy nude lip. Select a nude tone which has a slightly pinkish tone or has a little bit of a shimmer to it, these are both very flattering shades for all skin tones. Focus on putting the gloss in the middle of the lips, as this will give the lips a plumper appearance.
Gold Shadow
The best way to make eyes sparkle is to use gold tones. Select a shade which has a bit of a shimmer and be generous with it. Sweep a one or two layers of the gold shadow across the lids and up past the creases, don't miss the inner corner of the eyes. Next add eyeliner to complete the look, a brown shade of eyeliner will work better than the traditional black for this look.
Soft Peachy Makeup
Peach make-up does not generally come into thought when you think 'sexy', but just consider that peach mixes the warmth of bronzer with the purity and simplicity of pink. Ideal peach tones will incorporate subtle pink tones, in regards to lipstick, and brown tones in regards to eye-shadow.
Red Lips
They key with red lips is to pick a lipstick which is moist without be overly glossy, as glossy items can often look a little over-the-top. Find a lipstick which has 'creamy', 'moisturizing' or 'butter' it its name and ensure that it has a subtle brown tone it in.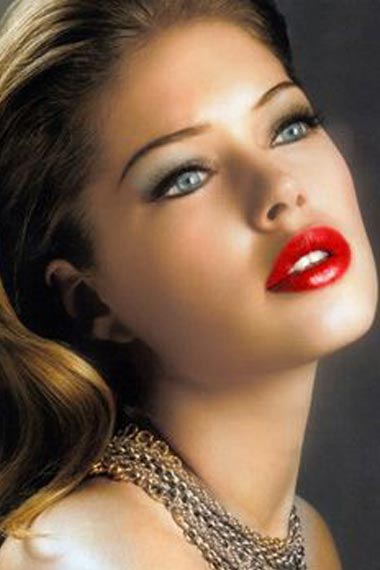 Photos via allure.com.