Top 10 Anti-Allergy Superfoods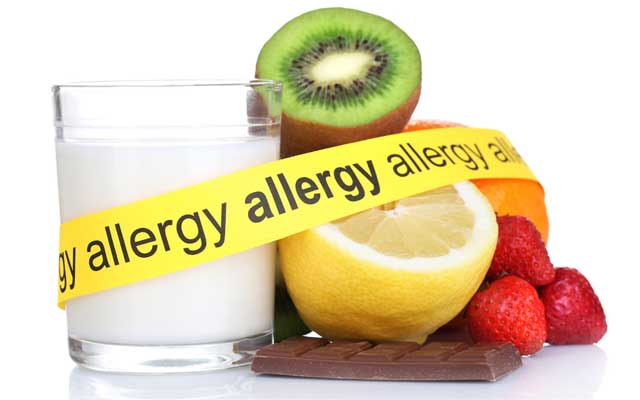 According to the Center for Disease Control and Prevention, allergies are currently the sixth leading cause of chronic illness in the US, affecting at least 50 million Americans. The direct cost associated with these diseases is estimated to be at US$18 billion. The Asthma and Allergy Foundation of America also estimated indirect costs (including missed work and school days, death, etc.) to have reached at least US$2.2 billion.
Allergy UK estimates that between 30 up to 35 per cent of the world's population are affected by allergies at least once in their lifetimes. Significant increases have been noted in countries undergoing industrial development. Experts have formed different theories in an attempt to explain the growing prevalence of allergies.
Some hypothesize that this trend is due to people's changed environments where use of anti-microbial agents like alcohol are common, limiting our exposure to bacteria and other micro-organisms which "train" our immune systems to respond accordingly. Others theorize that it could be because more pollutants and foreign bodies are present in our environment and even in the food we eat. Changing diets, experts claim, could be another cause for the increasing prevalence of allergies worldwide.
What is an allergy?
The CDC defines allergies as:
"an overreaction of the immune system to substances that generally do not affect other individuals. These substances, or allergens, can cause sneezing, coughing, and itching. Allergic reactions range from merely bothersome to life-threatening. Some allergies are seasonal, like hay fever. Allergies have also been associated with chronic conditions like sinusitis and asthma ."
Allergies can be generally grouped according to the allergens involved. In practice, allergies are categorized into:
Skin allergies, such as eczema, contact dermatitis, hives;
Food and drug allergies, including allergy to penicillin which is estimated to cause approximately 400 deaths in the US every year;
Latex allergy, which particularly concerns healthcare workers who often wear latex gloves;
Insect allergy, including dust mites and bee stings; and,
Eye allergies, such as conjunctivitis.
If you have allergies, there could be little you can do yourself to stop your allergic reaction to certain substance but, there are ten super foods you can try to help mitigate and even relieve it.
Top 10 anti-allergy super foods:
Turmeric. Turmeric is known for its many medicinal and health-giving properties, among which is relieving allergic reactions. Turmeric acts as an anti-histamine, effectively keeping histamine levels at bay and thus, preventing allergic reactions. For the relief and prevention of allergies, take turmeric in capsule or powder forms. Mix the turmeric powder with honey for better ingestion. When taking turmeric for allergies, consider taking Vitamin C supplement or more citric foods for better assimilation of turmeric in their system.
Apples. If you suffer from allergies, apples can definitely keep your doctor away. Apples contain powerful flavonoids called quercetin that helps prevent the flux of histamine, an oversupply of which causes you to have allergies.
Lemons. Lemon fruit and fresh lemon juice are powerful detoxification agents, ridding your system of foreign bodies and pollutants that could be causing you to have allergic reactions. Lemons are also a great source of Vitamin C, a powerful antioxidant that helps flush out impurities and protect cell membranes from damage. When taking lemon for your allergies, always go for the fruit or freshly squeezed sources, and always stay from lemonade which often contains very high levels of sugar that may only worsen your allergic reaction.
Flax seeds. Make sure you're not allergic to this superfood before trying it out. Flax seeds contain high levels of selenium. Kamer, et.al. , in a study conducted in 2012 on the importance of selenium and zinc in treating food allergies among children, found that children with food allergies have lower levels of these trace elements which could be causing their allergic reactions.
Garlic. Like flax seeds, garlic is also a rich source of selenium. Garlic's anti-inflammatory properties which help reduce allergic reactions and relieve inflammation caused by allergic symptoms.
Salmon. Cold water fish like salmon, sardines, and trout have anti-inflammatory properties too. This is primarily due to their high Omega-3 fatty acid content. Salmon then is not only great for fighting off your allergies but also takes care of your heart.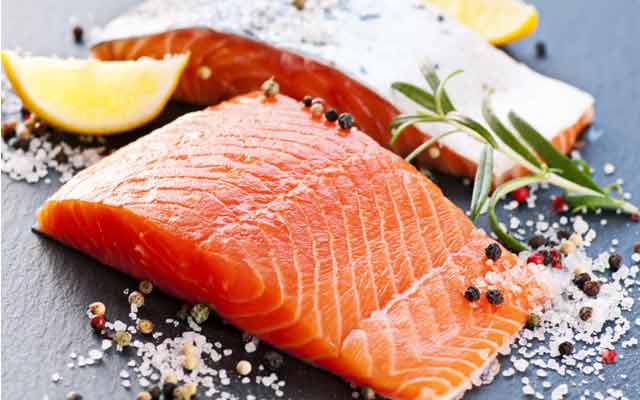 Green Tea. Popular as a great source of a powerful flavonoid and antioxidant known as catechins, green tea can help keep your allergies at bay. Catechins have been found to control the overproduction of histamine, the primary cause of allergic reactions.
Collard Greens. This superfoods have high carotenoid content. Carotenoids are powerful antioxidants that can be obtained in high quantities from leafy greens. Collard greens help you fight allergies by boosting your body's nutrient levels and immunity.
Sweet Potatoes. This superfood is known to be among the foods least likely to cause allergic reactions. It also contains Vitamin C and antioxidants that help fight inflammation and relieve allergies.
Ginger. Like sweet potatoes, very few cases of ginger allergies have been reported and , therefore, ginger is highly unlikely to cause your allergic reactions. Ginger even acts like an anti-histamine. Put more of it to spice up your daily diet or, prepare as ginger tea or candy for more of that anti-histamine power and flavor!
Some Additional Tips
Whether your allergies are chronic, seasonal or, uncommon, allergies can be a tough illness to beat but, with adequate and practical know-how, you can effectively manage your allergic reactions. Try to incorporate the superfoods above into your diet as much as possible. Spices, for one, are a great way to boost your body's immune response and nutrient levels and thus, help shield you from getting allergies. Make sure to get lots of Vitamin C and antioxidants in your system by eating more fresh fruits and vegetables and eating less processed foods.
Conclusion
Allergies can be a challenging disease to beat, and can bother you for life but, that does not mean you can't do anything about it. In fact, there are plenty of ways you can try to beat it naturally and with a major lifestyle change.