Top 4 On-Screen Couples
Let's take a brief look at the top 4 on-screen couples, who make an adorable pair together on-screen, with sparkling chemistry..
1) Brad Pitt and Angelina Jolie
The 'Mr. and Mrs. Smith' co-stars top our list! This On-screen and off -screen Couple as well obviously takes the first position. This Couple named as 'Brangelina' by the media is a hit among the tabloids. Rumor is that they got close on the sets on the sets of 'Mr. and Mrs. Smith'.
2) Ryan Reynolds and Sandra Bullock
Ryan Reynolds and Sandra Bullock made an awesome on-screen pair in 'The Proposal'! Thus securing the number 2 position! They have shrugged of all rumors regarding their off-screen romance. They seem perfect for each other, hope they make it as a successful couple in the near future!
3) Robert Pattison and Kirsten Stewart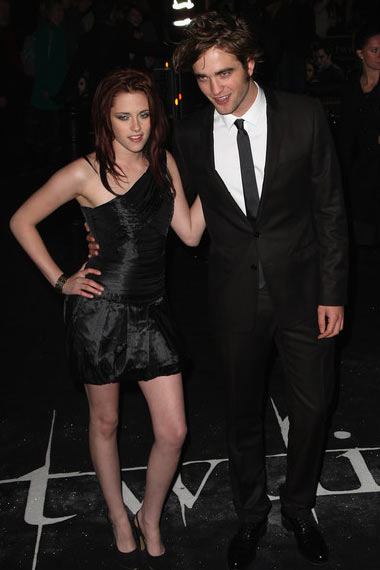 The Twilight on-screen couple Bella Swan and Edward Cullen are sort of household names. The Twilight series reflects their next to perfect on-screen chemistry. After playing Bella and Edward for years, they have become sort of close friends, and a rumored romance on the way!
4) Ashton Kutcher and Natalie Portman
Ashton Kutcher and Natalie Port man who starred together in 'No Strings attached' make an adorable on-screen couple. Ample proof of above statement being their movie bagging a number of awards.
Photos via zimbio.com