Trussardi 1911 – Ready to Wear Collection Fall 2012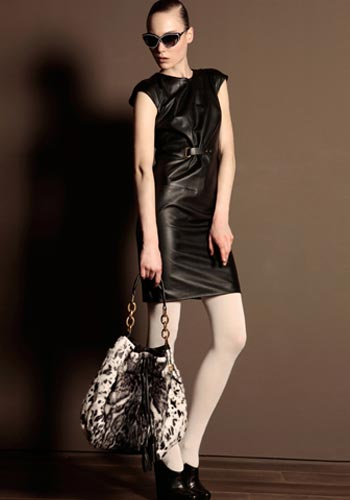 Trussardi's 100th birthday was celebrated last month at Pitti Uomo by Milan Vukmirovic. Revisiting the brand's history by incorporating it to the latest fashion trends and including each piece in the 36-look leather collection was how Trussardi was celebrated. In this upcoming season, he tackled the latest collections of women's line without being too extreme and created various excellent pieces that would definitely please his clients. Examples of his pieces include a classic cap-sleeve A-line dress that offers a flattering shape with the buckle provided at the waist. Other pieces include sexy black suede flares and chestnut brown, second-skin stretchy leggings. Although these pieces are classics, they aren't basics as the craftsmanship is detailed and the materials used are delicate. Vukmirovic is known for creating stylish pieces that last rather than sticking to fashion trends.
How he creates lasting pieces is with working within a basic color palette, which include camel, red, white and black. Also, in own words, "Err on the side of minimal." He tends to create pieces that are very unique so instead of having plain colored trousers with a fitted red jacket, he chooses to make one side white and the other black. Although it looks clean, it definitely makes a statement. Another piece he made that was inspired by the character of Faye Dunaway in 1968 version of The Thomas Crown Affair was a coat in camel color, edged in leather, which wasn't like the other sixties-inspired collections featured in Milan. His house is known for making outerwear, but Vukmirovic has also made long, decorative silk dresses for their evening wear collection. Having a huge range of pieces is just what is needed especially for the upcoming Trussardi Store in New York. This recently revived label is in the market for a possible store location that will definitely add more fashion and style to the city.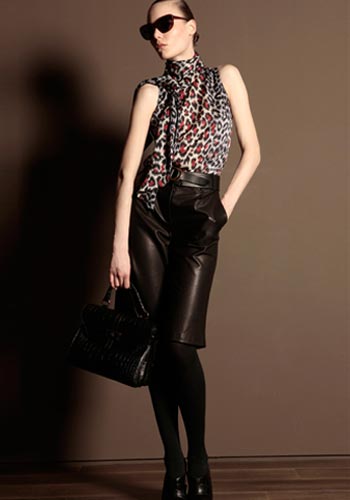 Photos via – trussardi1911.com