Two of the Best Celebrity Healthy Recipes
Celebrities are known as the sexiest people on Earth. This is mostly because their diet programs are tailored by personal nutritionists and personal chefs. But you can incorporate some of their healthy meals in your own diet program. Here are two of the best celebrity healthy recipes.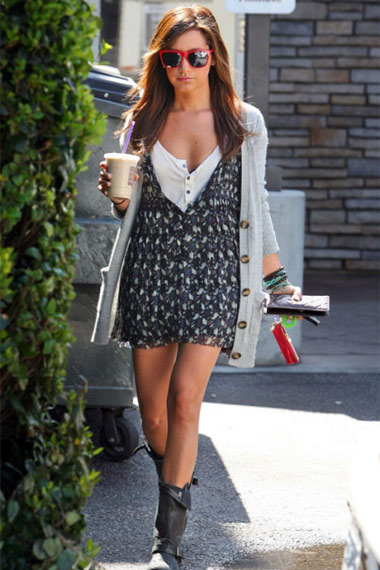 Ashley Tisdale's Healthy Breakfast Omelet
Ingredients: 2 eggs, 2 tsp. olive oil, 1 tsp. minced chives, 1 small grapefruit, 4 tsp. goat cheese, 1 slice whole wheat or multigrain bread, 3 tsp. preserved raspberry, salt and pepper
Directions: Sprinkle salt and pepper on the eggs according to your taste. Add goat cheese and chives before whisking. Heat the pan with olive oil and cook until the omelet sets. Serve with the toast topped with the preserved raspberry and grapefruit.
Why Eat This?
This is definitely one of the best out of the best celebrity healthy recipes. Breakfast is the most important meal of the day. This saying is scientifically proven to be true since it is the best way to jumpstart your day, giving your metabolism a boost. The high amount of protein in this breakfast recipe is useful in increasing the metabolic rate and according to studies it helps in the weight loss process. Also, a healthy breakfast is proven to control food cravings throughout the day and is linked to making healthy food choices the rest of the day.
Fergie's Healthy Yogurt Snack
Ingredients: ½ cup low-fat organic/Greek plain yogurt, 3 tbsp. granola or muesli, 1 cup chopped strawberries/blueberries or a combination of both.
Directions:
Layer the yogurt with granola/muesli and fruit then serve chilled.
Why Eat This?
Low-fat yogurt is known as one of the best foods that increase metabolism. According to studies, there is a strong link between calcium and the weight loss process. Yogurt also contains a good amount of protein which is very useful in increasing metabolism, making a person feel full and keeping a person full for a long period.
Get a fabulous, celebrity-like body in no time! These two hale and hearty recipes top the list of celebrity healthy recipes you can easily incorporate in your eating plan.
Photos via zimbio.com