Clear all your Doubts on Types of Foundation Right here
Foundations form the base of all the makeup that you intend to wear. These aim at ensuring that your skin is even in terms of complexion. You can use it to change your natural to your desired skin tone and increase your confidence. It also ensures that your skin is smooth and flawless at all times in reference to the amount of coverage that is applied.
What Color it is?
Your skin type does not match mine and therefore we cannot use the same foundation. It is important to identify your skin color and match it with the Foundations colors and pick the one similar to yours. Foundations colors are classified by their shades i.e. neutral cool or warm. They are then identified by numbers, letters, names, or a mix.
Picking a different color to your skin tone sometimes may be good. Some colors can be used to brighten your skin tone.
Formulation
The ingredients of the foundations also play a big role. They define the skin type that they are best suited for. An oil based foundation is not suitable for an oily skin type. It is your responsibility to ensure you read the ingredients of the foundation and to match them with your skin type.
Emollient or oil based foundations offer the most dense or opaque coverage. For lighter applications and problematic skin tones then an alcohol based foundation is more suitable. It however should be shaken well before use. Powder based foundations however provide a wider variety of skins. This is due to the addition of emollients and the skin adhesions and binding agents. Today however there is also water and mineral based foundations.
Read Also – 10 Best Foundation that will Help Conceal Your Acne
How it Works?
Foundations work through coverage. Coverage refers to how opaque the foundation applied is. This is dependent on the purpose of the foundation. If it is to be worn on a daily basis, then it is advisable for you to apply a lighter shade; for a single night, the shade might be heavier. To hide the scars and other unwanted marks, a full coverage is advisable.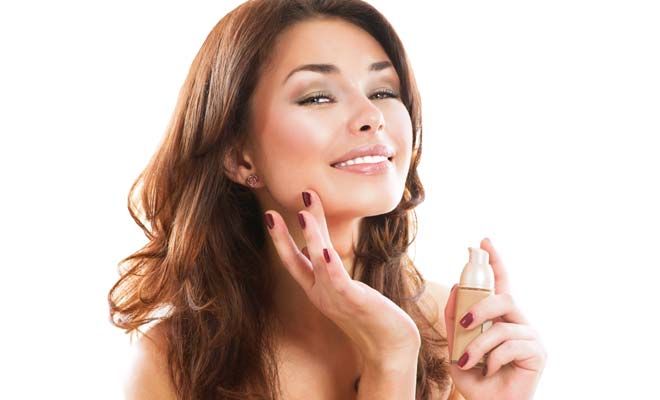 Foundations are applied using opaque objects or application tools such as brush, sponge and sometimes you can use your fingers. Before applying the foundation, ensure that your skin is clean and highly or well moisturized. Broken, flaky or dry skin will result in highlighted areas on your skin once the makeup is applied.
Foundations are safe to apply. Unless you are allergic to any of their ingredients; they can be applied by anyone anywhere. They also come in different colors and shades that ensure that each and every person is accommodated.
You May Also Like – Top 9 Foundation Mistakes Which are Made Quite Often!
Conclusion
Safety and ignorance in regards to the different types of foundation creates doubts. Armed with this kind of information, it is easy to see that foundations form a basic step in our day to day routines. Application is dependent on your needs i.e. whether or not you are concealing something. The bottom line is that foundations are important to our beauty.
Like this post? There's more. Get tons of beauty tips, tutorials, and news on the thebeautyinsiders Facebook & Twitter page. Like us on Facebook – we'll see you there!