The various Updo Hairstyles for Women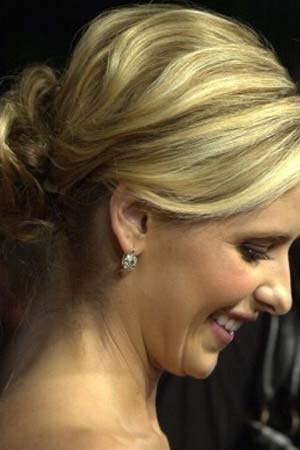 Image source- hairstyleslibrary.com
This is the hairstyle of the generation as it remains the star of attraction in a crowd besides presenting a casual atmosphere all around itself. This is always in time with the trend and is the Updo style. Two main categories are there of this time-tested fashion.
The Celebrity updo hairstyle
Image sourse : worldhairstyles.com
One is these casual updo is one that is really done in a jiffy, while the laborious one is basically meant only for the formal occasions. In the sub categories, the casual styles can really done in a casual way, or they may be done in an arduously done manner which would require hours of hard work besides a lot of accessories, in order to give that 'extraordinary' casual look.
Various updos for women
Image source- elle.com
The updo hairstyles can be done for all kinds of hair. Just like a few other hairstyles these also have many variations with regard to short, medium or long hairs. It is the medium length hair that will have the maximum number of styles. Having this style ensures that people focus attention on the casualness of the person, the shape of the neck, besides the increase in height. But the main aspect of this hairstyle is to draw all the appreciative looks towards the sexy nape. This can further be augmented through a few thin strands or curls that may be swaying gently on that area.
Updo hairstyle for 2012
Image source- hairstyleslibrary.com
In order to get a casual and quick style for all those having short to medium lengths of hair, you need to start by backcombing the hair. This is to be done after curling or straightening it as per the nature of your hair. Then, use the clips or the bands in order to put up the bundle of hair. There is no need of being in any perfect shape as having just a voluminous bundle is good enough. In case the hair is tied tightly at the scalp, and once again after the knot in case the hair is of medium length, the rest can be just left and you may spray the ends after the style is made. This way the ends will not become tacky, even before you have made the knot.