V-day Outfits: What To Wear On Valentine's Day To Impress Your Date
So, you got an invitation for a date, probably received the tickets to a concert or, maybe already made a reservation at a local favorite artisanal restaurant but, are you ready for Valentine's? Since it takes more than just a date and a man to pick you up on your doorstep come February 14th, you got to make some preparations, and the best way to start is deciding on what to wear.
Here's a top tip for choosing your Valentine's Day outfits: make sure that whatever you will be wearing fits the occasion. Listed below are top picks based on where you and your date are headed to:
1. For a Romantic Dinner Date
If you haven't been to where your date is taking you, you might want to take a sneak peek to see what people's attires are or, at least phone the restaurant to ask about the recommended attire. If you fail to do that, your best outfit is a little black dress. For a more elegant appeal, choose a one piece dress, black, nude, red or any basic color, that is pencil cut and at least knee length.
2. For a Home Cooked Dinner Date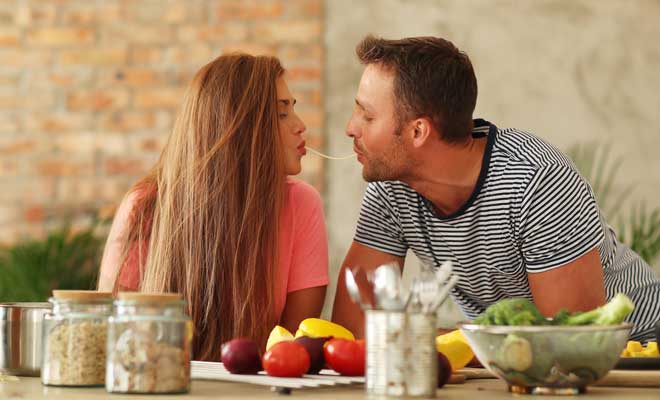 Homemade dinners can be one of the most heartwarming invitations you'll ever get, most especially when he's cooking. Be ready to help out by wearing a dress that you'll be able to comfortably move in but will still show off the right amount of skin. Top picks include an off-the-shoulder, tight-fitting dress and a high collar, sleeveless ribbed dress. These will highlight your slender shoulders and sexy collar bones.
Related: Valentine's Day Makeup Ideas To Make You Look Cute and Sexy
3. For a Ball Game
You want to be game so you want to keep your dress casual and your feet ready to roll. If you keep complaining about those painful heels, chances are, you're never going to get another invitation from your date. Here's the plan. Don't wear jeans! But, you can wear your mini wrap-around denim dress. A floral skater dress will also be nice. Put on those snickers.
4. For a Movie Date
This time, your game plan is not to be one of the crowd but not look out of place. Stand out in a simple dress with maybe a sequinned accent. Other top picks are a high-low one-piece dress paired with ankle boots or, a haltered blouse paired with a high slit skirt and a pair of wedges.
5. For An Outdoor Romance
If your date night involves sitting on the ground, you want to be able to do that without any drama. Therefore, choose to be in a light and long summer dress, a casual column dress or, a pair of jumpsuit pants. Espadrilles are great, so too are your white trainers.
Related: 9 Healthy Valentine's Day Gifts Better Than a Box Of Chocolates
CONCLUSION
"If you don't have a valentine, hang out with your girlfriends, don't go looking for someone," says Carmen Electra. So, whoever you will be with on V-Day or even when you're on your own, just go ahead, dress up and look your best.
Like this post? There's more. Get tons of beauty tips, tutorials, and news on the thebeautyinsiders Facebook & Twitter page. Like us on Facebook – we'll see you there!