Vera Wang Spring Summer 2012 Bridal Dresses
Vera Wang is an American icon in couture fashion. She is famous for her designs of bridal gowns that are known to please any bride on her wedding day. Her bridal collection speaks for itself as it also distinguishes brides with their elegance and sense of style.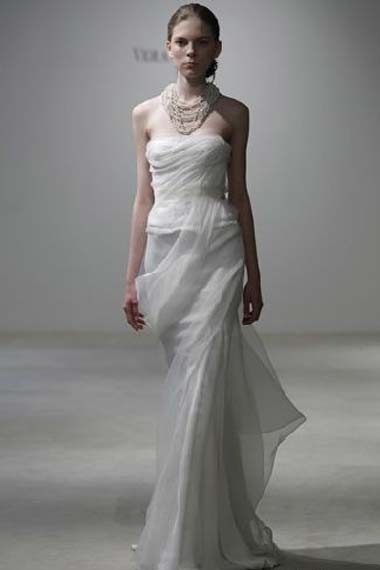 Vera Wang has designed wedding gowns for several celebrities including Mariah Carey, Uma Thurman, Holly Hunter, Sharon Stone and Karenna Gore among others. They all wore her bridal gowns during their special day.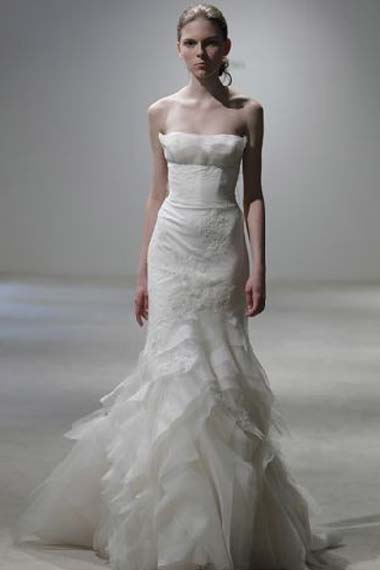 Vera Wang has been introducing new fabrics in her latest fashion style 2012 designs such as zibeline. She is also known to combine several fabrics in the bridal wear while making an elegant wedding gown. She has incorporated satin, organza and silk on a gown and used several techniques to create illusions on wedding dresses in her wedding collection 2012. She was the first designer to create a sleeves illusion on a wedding dress bridal design.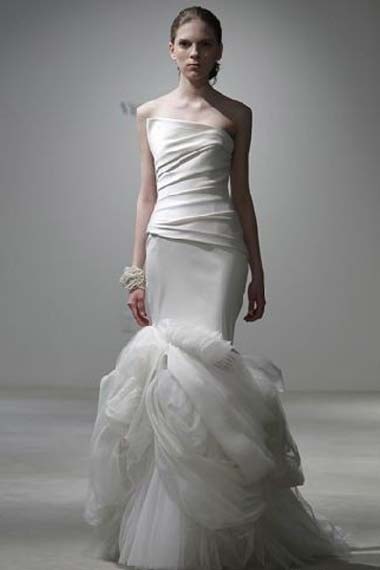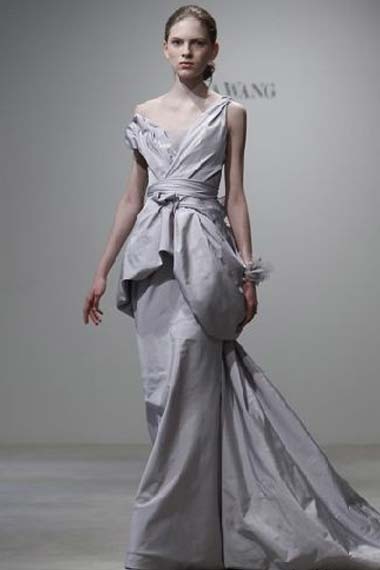 Her wedding gowns are known to be simple as well as elegant. The designs on the wedding gowns are timeless and classic. Vera Wang's latest fashion style on her wedding gowns includes making more elaborate designs using beads and laces but this has not made her lose the timeless feel on the gowns.
Photos via – verawang.com