Waves Hairstyle – Not the Waves you know
You must have heard already about the waves hairstyle. This hairstyle is one of the favorite hairstyles of men especially African American men. This hairstyle is characterized by a water wave-like look in the hair. This is definitely popular among men. But with women, waves hairstyle is different. They love to call it sexy waves. It is the kind that gives volume to the hair and gives women a sexier more romantic look.
How to make sexy waves hairstyle?
French braid

To make sexy waves on your hair, you can French-braid it.French-braiding is one of the best non-heated ways of achieving a wavy hairstyle. Do it when you just got out of the shower when your hair is wet. Once it dries you can now start undoing the braids and comb it with your fingers. You can use a hairspray or a gel to hold and keep it that way.
Pin curls

You can also try to pin curl your hair. Start by sectioning your hair into six parts. Twist each part and wrap it round then secure with bobby pins. The waves and curls that these pins will produce are more subtle than those with French-braided.

Big buns

Sleeping with a big bun rolled up high and secured with bobby pins is also a great way of creating wavy hair. However, sleeping with bun on your head may seem a little uncomfortable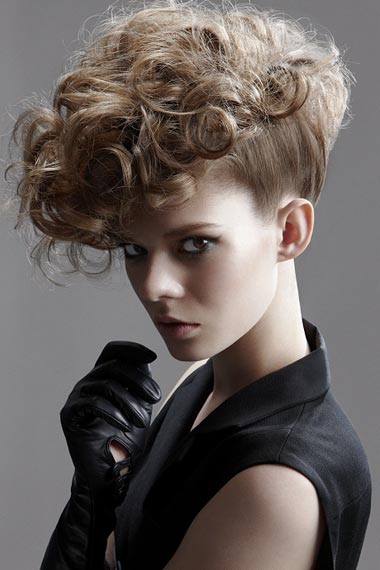 Wavy hairdo or hairstyle is definitely one of the nicest hairstyle you can wear. However, being equipped with different techniques and styles on creating sexy waves is essential to make it possible. You can whatever style you want with wavy hair. It would all go down to your creativity, artistry and of course a lot of patience! If you have all of these then you're ready for a wavy hairdo!
Photos via ukhairdressers.com