What Do Guys Really Want On Valentine's Day?
Valentine's Day is right around the corner, and while the common belief is that Valentine's Day is geared more toward the female in the relationship, the reality is that guys need a little love, too! Your one and only man deserves a loving gift on Valentine's Day, and finding the perfect gift can be a bit difficult if they are not one for flowers and candy. Men are just as romantic as women, and love being pampered as well. If you are looking for the perfect way to celebrate this beautiful holiday with your special guy, here are some ideas on what guys really want on this lovely and memorable day.
A Day That is "All About Him"
Valentine's Day is often considered a female's holiday, but guys need some special treatment as well, and if your sweetheart is one who showers you with love and affection every day of the year, how about making Valentine's Day his day? If your guy has a favorite band or favorite restaurant, turn the tables and buy tickets to the band's next show or make a reservation at "his" favorite restaurant. If he is into a certain sport such as skiing, rock climbing, or basketball, take him out to the slopes, schedule an indoor rock climbing session, or rent some court time for just the two of you. Not only will your man be surprised, he will be extremely appreciative of the fact that you changed things up on the most romantic holiday of the year!
Home Cooked Meals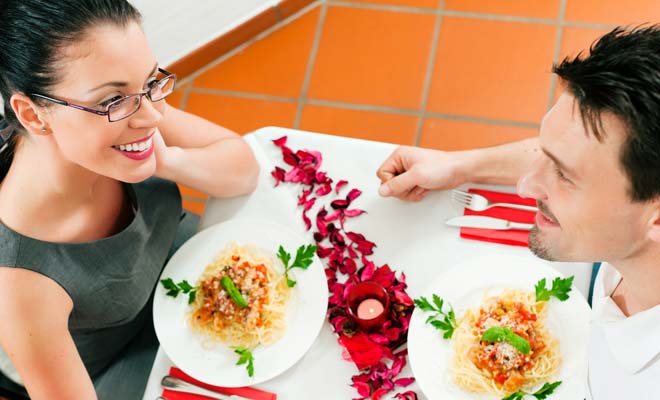 The saying, "the way to a man's heart is through his stomach," is definitely true. Not only do men enjoy a delicious home cooked meal, they also enjoy the tender loving care that comes with it. By taking the time out of your day to plan and prepare a delicious Valentine's Day dinner, you are showing your man just how much he means to you. A meal that comes from the heart is a much better idea than a fancy gift, and your honey will truly be thankful to have a woman in his life that goes out of her way for him. If you are married, it is most likely you know just what to prepare for your husband, but if you are a new couple, you can easily find out his favorite foods by dropping a few subtle hints here and there such as asking what his favorite restaurant is or taking a quick peek in his refrigerator. When he arrives at your home on Valentine's Day, he will be overjoyed at the delicious home cooked meal you have prepared especially with his tastes in mind.
Massage
If your man works hard, he probably enjoys when you give him a cozy massage at the end of the day. You can easily spice things up for Valentine's Day by setting up some beautiful candles and soft music, setting the scene for a relaxing and romantic evening. Additionally, you can also book his and hers massage at an elegant spa, allowing for an enjoyable day as a couple. Men enjoy being pampered, and a massage is the perfect Valentine's gift, allowing for ultimate relaxation on this very special day.
Spending Time Together is Most Important
Believe it or not, spending quality time together is the most important aspect of any relationship. If it is simply not in your budget to treat your honey to an expensive day filled with all of his favorite things, there are many activities you can do together that are affordable and fun. Taking a beautiful moonlit walk, staying in for a movie night, baking Valentine's Day cookies together, or simply snuggling up on the couch and enjoying each other's company are all wonderful ways to show him that he is your number one guy.
You may like to read: 20 Cutest Things to Do with Your Boyfriend to Make this Valentine's Day Special
In Conclusion
Valentine's Day is the most romantic day of the year, and men all over the world are under pressure when it comes to finding the perfect gift for their one and only. While it is definitely a great feeling to receive a lovely bouquet of flowers, your favorite perfume, or a delicious box of candy, it is also important to remember that your one and only man deserves some love on this holiday as well. By taking some time to learn about your love's true interests and tastes, you can treat him to a day he will never forget. Relationships are two-sided, and it is just as important for your guy to be pampered as it is for you, and what better day to do this than on this beautiful holiday filled with love and affection? Change the rules this year and create a day for your honey that will truly put a smile on his face. Whether it is a lavish dinner at his favorite spot or a simple home cooked meal of his favorite foods, the important part is that you are showing your special man just how much he means to you!