What the Stars are Doing Today on Instagram & Twitter
Most of us while stuck on desk at job wonder what the rich are doing. So yes you don't need to be curious here are some of the latest pictures from the world of celebrity social media.
The instant when promo of "Keeping up with Kardashian" was running on TV; both Kourtney and Khole Kardashian took a double selfie. Here's a singer took to high seas; guessed it right it's Rihanna.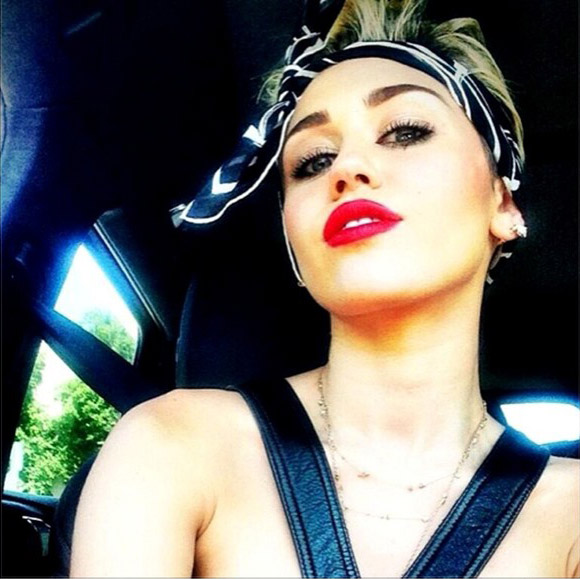 Image you wake up to the beautiful view of blue sky ahead and bluish waves in front. Carrie Underwood is lucky to wake up to this view! The new biker chick look picture was channeled by Miley Cyrus.
Paris Hilton showed a couple of beach looks in her photos.
Do find silly to get out in cold and see some street art? Beyonce didn't she braved the cold and found sweet art. Crystal wife of Hugh Hefner seems to be on a flight. Really guessing where she is going!!
On their last day of shooting "Grown Ups 2" David spade and Shaq hang out together. On her hike, Brooklyn decker found a beach.
Enjoying her book tour; here is Snooki with the book "Baby Bump". Adam Lambert received an award; his mom was present there.
Photos via zimbio.com