Zara Shoes Collection For Spring/Summer 2012: Stylish Comfort
Fashion experts and novices alike agree that the role of shoes in putting a stylish outfit together is a major one. Shoes are, in fact, irreplaceable. Ideally a pair of shoes can be found that both flatter and provide comfort, basically simple and yet capable of transforming the silhouette favorably. The collection of Zara shoes spring/summer 2012 fortunately contains a wide variety of styles.
Zara has evidently succeeded in presenting an assortment of shoes for its Zara collection 2012 that the needs of every fashionista should be fulfilled. From super high heels to flat sandals of equal parts comfort and style, with every height in between, medium and low sized heels also represented, Zara Shoes Spring/Summer 2012 collection brings a complete array of colors and styles that do not stint on either comfort or elegance.
Zara is well known for its successes in impressing the fashion world for the unique quality of their feminine and yet practically-functioning models of shoe. Despite trends that are as variable as the weather and reliably change every season, certain rules for shoes always apply. Zara's dazzling color selection of delicious fruity shades and bright hues fit well with the season's favored hot colors well striking their own unique style. Any boring outfit will benefit from the vibrance of Zara's turquoise, orange, red, or fuchsia embellished shoes.
Not all of the Zara collection 2012 comes in eye-searing, limelight-stealing shades. Any glamorous, special outfit can receive the perfect touch when completed with black sandals with high heels, a shoe choice that is a balanced blend of simplicity, ultra femininity, with sexy flair. Interesting design is present in the entire collection.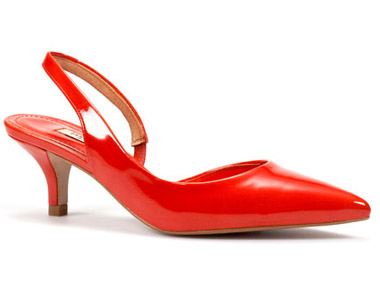 The warm season welcomes platform sandals as a fashion necessity. Their construction stretches and slims the body, making them universally flattering in addition to their extreme versatility. The Zara Shoes Spring/Summer 2012 collection does not neglect platforms, which are a much-loved must-have for many women during the sunny seasons. They mix and match well, enhance any silhouette, and are simply sexy and fun.
A few famous or infamous styles as we wrestle free from winter's ruts include wedges and clogs. Zara's offering this season has a new interpretation of clogs: sandals that come equipped with wooden heels and soles. Their wedges, a timeless style, are fashionable as always and a great comfort for pain-prone feet.
Now that it is time to kick off the boots of winter and slip into shoes that brighten our moods and wardrobes, the Zara collection 2012 gives an excellent selection of shoes, sandals and flats that enliven the spirit and relax the feet. Flats may have a simple, effortless appearance, but a well-chosen outfit can make them the perfect elegant touch. Zara not only gives us beautifully developed flat sandals this season, but also ballerina flats.
While many women are under the impression that stunningly high heels alone are feminine and sexy enough to take the viewer's breath away, Zara Shoes Spring/Summer 2012 selection proves otherwise with its elegant and stylish medium- and low-heeled shoes. For comfort and trendiness, Zara does not fail to please.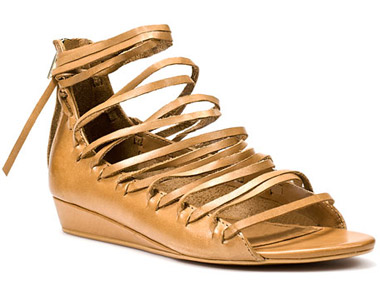 Image source from Zara Shoes