What Is SkinCeuticals Metacell Renewal B3?
SkinCeuticals Metacell Renewal B3 is a lightweight lotion that has been designed to improve the appearance of early signs of aging. This comprehensive daily emulsion is claimed to be formulated with vitamin B3, a potent antiaging ingredient whose actions are further reinforced by tripeptides and glycerin that are also present in the formula.
Metacell Renewal B3 is claimed to be suitable for all skin types. It may work against premature aging caused by photodamage, lifestyle, and poor skincare regimen among others.
It precise it may boost cell turnover thus promoting skin renewal, reinforcing the skin's moisture barrier, diminishing the appearance of discoloration and blotchiness, delivering intense hydration to the skin and improving the skin's laxity.
About The Manufacturer – SkinCeuticals
The manufacturer of this skincare product is SkinCeuticals, a popular beauty brand based in the U.S.A. SkinCeuticals claims to manufacture skincare products that focus on enhancing skin health through preventing damage, protecting skin from stressors, and correcting skin issues. The brand claims that its formulations are guided by science and innovation so as to provide products that are not only effective but also safe. SkinCeuticals sells its products through cosmetic surgeons, dermatologists, medical spas, and authorized retailers.
Brand Highlights
Eco-Friendly Packaging
Products Are Non-Comedogenic
Rigorous Quality Control Process
Recommended by Dermatologists
Committed to Promoting Skin Health
Backed by Extensive Clinical Studies
Trusted and Renowned Skincare Brand
the Brand Prioritizes Ingredient Quality
Parabens, Artificial Fragrances Free Formulation
Advanced Research and Cutting-Edge Technology
SkinCeuticals Metacell Renewal B3 at a Glance
| | |
| --- | --- |
| Form: | Lotion |
| Skin Type: | Dry, Normal, Oily, Combination, Sensitive |
| Brand: | SKINCEUTICALS |
| Ingredients: | Niacinamide, Tripeptides, Glycerin, Bitter Orange Flower Oil, Dimethicone |
| Benefits: | Strengthens Skin's Moisture Barrier, Promotes Skin Renewal By Increasing Cell Turnover |
| Weight: | 1.7 fl oz (50 ml) |
| Buy Now: | Visit Official Website |
Does SkinCeuticals Metacell Renewal B3 Really Work?
Metacell Renewal B3 is a formulation that contains a blend of niacinamide, firming peptides, and pure glycerin. These ingredients play specific roles in ensuring the skin stays younger and radiant. Niacinamide (vitamin B3) works to reduce skin discoloration while strengthening the skin's moisture barrier. The firming peptides work to diminish the appearance of fine lines and wrinkles while improving firmness. As for glycerin, it works to deliver hydration to the skin using its water-binding properties.
In a 12-week clinical study by SkinCeuticals, Metacell Renewal B3 showed the following results;
10.9% improvement in the skin's firmness
15% improvement in skin radiance and luminosity
20.9% improvement in the appearance of fine lines
Active Ingredients In SkinCeuticals Metacell Renewal B3
Niacinamide (Vitamin B3)
This ingredient is known for its effectiveness on sallowness, blotchiness, and hyperpigmentation. In the Journal of Dermatology the anti-wrinkle effects of niacinamide was studied. The journal concluded that wrinkles on the subjects under study were significantly reduced.
Tripeptides
These are peptides that are claimed to aid in collagen synthesis, an important action against skin wrinkling. In a study in the Journal of Clinical and Aesthetic Dermatology, a line of treatment containing growth factors, antioxidants, and peptides was tested. The treatment was found to improve the appearance of fine and coarse wrinkles.
Glycerin
Is also known as glycerol, an alcohol that has been used in topical dermatology for ages. According to the British Journal of Dermatology, glycerol plays a role in skin hydration, epidermal barrier repair, and cutaneous elasticity. Glycerol is also claimed to have antimicrobial properties thus it improves various skin diseases such as atopic dermatitis.
Bitter Orange Flower Oil
Bitter orange is scientifically known as Citrus aurantium. This ingredient contains important components such as alkaloids, synephrine, flavonoids, vitamin C. According to the African Journal of Plant Science, bitter orange oil contains limonene, flavonoids, carotene, vitamin C, and pectin which are important in dermatology.
Dimethicone
This ingredient is usually works as an anti-foaming agent, absorbent, bulking agent, emollient skin-conditioning agents, and surface modifiers. According to the Cosmetic Ingredient Review, dimethicone crosspolymer ingredients are safe for use in cosmetics.
Pros and Cons
Green Signal
It may protect the skin from premature aging signs
It might diminish the appearance of skin discoloration
May improve skin firmness through its firming peptides
May hydrate the skin without a heavy or tacky feel
May improve the appearance of fine lines and wrinkles
Red Flag
The manufacturer fails to provide any evidence of product efficacy, to prove claims made about what this product is capable of delivering.
There appears to be limited product circulation which may make this acne wash not widely available.
This product does not provide any other added benefit on top of drying out your blemishes, whereas anti-inflammatory functions will have helped relieve your skin of irritations as well.
Humane Acne Wash reviews indicate that different people respond to this product in different ways.
Metacell Renewal B3 Before and After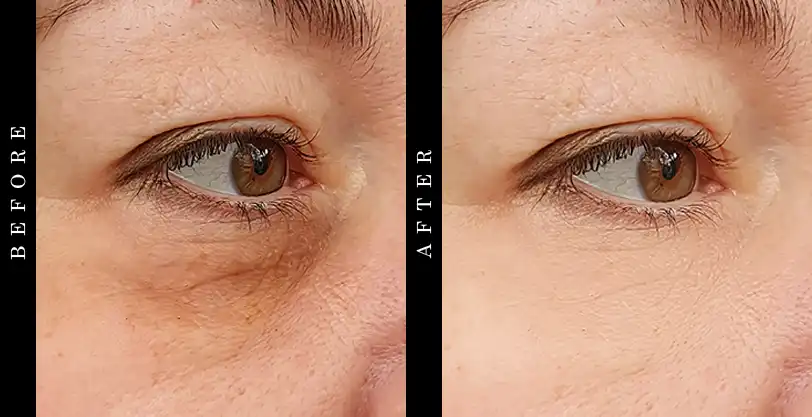 Is it Worth Buying SkinCeuticals Metacell Renewal B3?
SkinCeuticals Metacell Renewal B3 may be worth buying considering the fact that SkinCeuticals is a reputable brand. The ingredients used in this formula are also backed by science which means they are effective. Additionally, this product is claimed to be suitable for all skin types which is another advantage. However, if you have sensitive skin, it is better to check with your dermatologist before purchasing this product.
SkinCeuticals Metacell Renewal B3 Reviews – What Do Real Users Say?
💖💖💖💖💖
Amazed!
I've been using the SkinCeuticals Metacell Renewal B3 for a few months now, and I'm amazed at the results. My skin looks smoother, firmer, and more radiant.
Amelia
💖💖💖💖💖

My skin feels incredibly soft and supple, and the overall tone has become more even. I love how lightweight and non-greasy the formula is.
Evelyn
💖💖💖💖💖

This product has been a game-changer for me. It has boosted my skin's radiance and restored its natural glow. My skin feels hydrated and plumped, and the fine lines are less noticeable. I can't imagine my skincare routine without it now!
Olivia
FAQ's
Q.How Much is SkinCeuticals Metacell Renewal B3?
A. Metacell Renewal B3 costs $112.00 at the brands official website.
Q.Who Should Use SkinCeuticals Metacell Renewal B3?
A. According to SkinCeuticals, users with dry, normal, oily, combination, and sensitive skin can use this lotion. Metacell Renewal B3 is claimed to be effective for skin conditions such as sensitized, dehydrated, discoloration, and aging.
Q.Are There Any Side Effects of Using SkinCeuticals Metacell Renewal B3?
A. While there are no side effects highlighted by the brand, some ingredients may cause irritation to some users. For instance, the bitter orange flower oil (citrus oil) is known to enhance skin sensitivity. According to one reviewer, this lightweight lotion increased pore size which is an undesirable effect.
Q.How Should You Use/apply SkinCeuticals Metacell Renewal B3?
A. Apply 1 to 2 pumps of lotion in thin, even layer on to the face, neck, and chest twice daily.
SkinCeuticals Metacell Renewal B3 Reviews – Final Verdict
SkinCeuticals Metacell Renewal B3 is a daily lotion that features vitamin B3 as an active ingredient. This product claims to enhance cell turnover which helps the skin renewal process. Metacell Renewal B3 works to diminish fine lines and wrinkles, improve skin laxity, enhance skin radiance, and fade skin discoloration.
Going by the clinical study by the company and scientific journals that prove the efficacy of the ingredients in this formula, this lotion may work. Additionally, this hydrating moisturizer has lots of positive reviews with 96% of the reviewers recommending it.
While this product caters to all skin types, users with sensitive skin should be cautious when trying it. And the best way to do this is to consult a dermatologist and conduct a patch test before adding it to your skincare routine.