Dr. Hauschka Rose Day Cream Reviews – Should You Trust This Product?
Advertising Disclosure

?
What is Dr. Hauschka Rose Day Cream?
Dr. Hauschka Rose Day Cream refers to a moisturizer that is well known to improve the appearance of your skin[1]. It is responsible in providing vital hydration for you to keep a supple looking skin throughout the day. With regular use of this skin care treatment as per the given instructions, you will be able to realize a soft and smooth skin.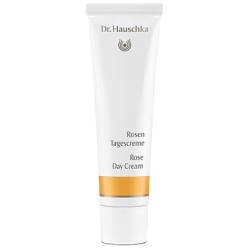 It has been formulated for use by people with dry, sensitive and normal skin. The customer reviews found online shows that majority of the people who have used this skin care formula are contented with its results.
It is well known to utilize its powerful ingredients to deliver desired results to you. It is purchased through online at $31.50 only.
Dr. Hauschka Rose Day Cream – Does It Really Work?
This product is known to have been created by Dr. Hauschka. The company has been in the industry for the last fifty years and it claims to be inspired by vision of culture that care and creates products that promote well being.
The manufacturer claims that the product has been formulated through utilizing natural extracts for a healthy skin. It also claims the following about this product:
It provides vital hydration to your skin to make it supple.
It helps shield the skin's moisture barrier.
It is meant to revitalize your sensitive complexion to help you keep a better looking skin.
It is suitable for use by people with sensitive or dry skin.
It helps in minimizing the appearance of irritation and redness.
It helps balance oil production in your skin.
It utilizes sustainably cultivated roses.
Nourishes your skin.
What are the Ingredients in Dr. Hauschka Rose Day Cream?
DR. Hauschka Rose Cream ingredients are as discussed below:
Rosa damascena flower extract– It helps in balancing your skin and supports its renewal process naturally.
Citral – It provides flavor for this formula.
Shea butter, avocado oil and rose petal – They promote the retention of moisture in your skin and protect it.
Rose petals extracts and wild rose hips – They balance your skin and nurture it.
St. John's wort and marshmallow extract – They help in fortifying and soothing your skin.
Alcohol – It helps fight dryness.
Geraniol – It provides floral aroma to this skin care treatment.
Citronellol – It provides antifungal and antimicrobial properties.
Fragrance – It imparts scent.
Aqua – It is used as a solvent.
How To Apply Dr. Hauschka Rose Day Cream
DR. Hauschka Rose Cream should be applied in the mornings for perfect working and desired results.
Benefits of Dr. Hauschka Rose Day Cream
DR. Hauschka Rose Cream is known to have the following benefits:
It is suitable for use by both women and men.
You will experience calming effects when you use it.
It leads to a comfortable skin.
Improves the radiance of your skin.
Balance your skin and soothes redness as well as irritation.
It utilizes natural extracts.
It is affordable to many people.
Disadvantages of Dr. Hauschka Rose Day Cream
DR. Hauschka Rose Cream reviews are limited and therefore, we cannot fully rely on them when rating its performance.
There are no specified amounts of the constituents present in this skin care formula.
It is sold through online.
Does Dr. Hauschka Rose Day Cream Have Any Side Effects?
This is a formula that utilizes natural extracts to help you achieve satisfied results. Therefore, DR. Hauschka Rose Cream Side effects are not known.
Final Verdict : Dr. Hauschka Rose Day Cream
Dr. Hauschka Rose Day Cream is a skin care formula that works well to protect and nourish your skin. It helps in revitalizing the sensitive complexion and retains the required amount of moisture in your skin for a supple look.
DR. Hauschka Rose Cream reviews shows that most of the customers are satisfied with its results.
However, the exact quantities of the constituents have not been provided. Investigate on them before you settle on using this formula as it helps you find out if it is safe and suitable for your skin's needs.
Facial moisturizing products are in no short supply today, and this large selection might make the process of choosing the best moisturizer for your personal needs to seem a bit overwhelming. Fortunately, we've taken the time to research each of the top facial moisturizers on how they rate in several different key categories. More specifically, we believe that every quality moisturizer should provide the basic benefit of improving overall facial skin appearance, including both skin tone and skin texture. Additionally, a quality moisturizer should contain compounds that are capable of binding to collagen fibres in order to provide the most long term results. Finally, facial moisturizers should ideally be able to deeply cleanse skin at the same time that they moisturize it. Below is a summary of our findings regarding the top facial moisturizers and these key considerations.
Below you'll find some of the most effective Moisturizers formulations on the market in our opinion:
Our Top Moisturizers Products
**This is a subjective assessment based on the strength of the available information and our estimation of efficacy.
*Results may vary. The information contained in this website is provided for general informational purposes only. No medical claims are implied in this content, and the information herein is not intended be used for self diagnosis or self trealment of any condition.
Disclosure of Material Connection: Some of the links in the post above are "associate sales links." This means if you click on the link and purchase an item, we will receive a commission Regardless, we only recommend products or services which we use personally and/or believe will add value to our readers. We are disclosing this in accordance with the Federal Trade Commission's 16 CFR, Part 255: "Guides Concerning the Use of Endorsements and Testimonials."