First of all, do you need a serum in your routine?
The answer is that it depends on your skin needs.
Just like with most other skincare products, a serum is only required for certain skin conditions.
Below are the top five questions you probably have about serums and the corresponding answers:
Que 1: What Types Of Skin Will Need a Serum?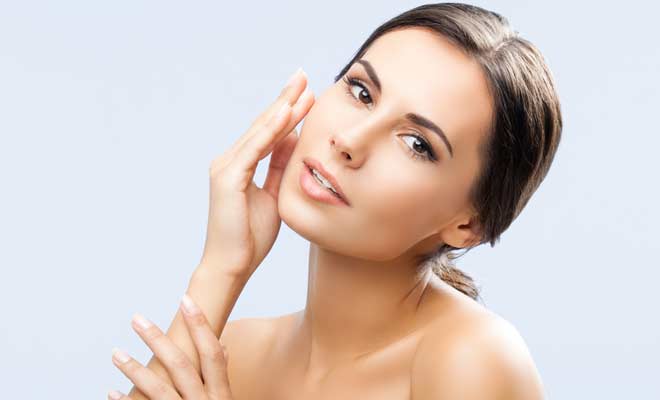 Aging Skin

Aging skin is generally low on everything that the skin needs to keep the wheels of repair and regeneration turning efficiently.
A serum can help up the levels of, foremost, collagen[1], Vitamin C and hyaluronic acid.

Lifeless And Dull Complexion

When skin is characterized as such, it is generally unhealthy.
Therefore, adding antioxidants in the form of a highly concentrated serum will help correct the condition.

Dry skin or skin with dark pigments

In general, this skin type craves plenty of nutrients which is why it is ideal to treat dry skin to layer after layer of moisturizing products.
Serums containing Vitamin E and Vitamin C will be ideal to correct dry skin.
Que 2: Can I Skip My Moisturizer If I Already Have a Serum?
No. In many instances, serums also double up as moisturizers but, the mechanisms for penetrating the skin are just not the same.
Serums often have very tiny molecules that make the formula so lightweight.
This allows serums to easily penetrate and moisturize your skin.
However, because of that, serums often leave a moisturized, comforting feeling on the surface layer of your skin which is why you still need a moisturizer.
Que 3: What is the correct way to apply serum?
Never apply the serum on the face that has not yet been cleansed and toned.
Apply your serum as close to your skin as possible.
If you are using topical medications like retinoids or water-based acne treatment, apply those first.
Layer with your serum. As these are water-based, always apply the serum before your face oils.
Your thick moisturizing creams go on top.
Always perform a patch test to avoid allergic reactions.
Que 4: How Many Times In a Day Should a Serum Be Applied?
Read usage instructions on the label.
Either once or twice daily should be fine.
If your serum contains photosensitizing agents, like retinol.
However, you must only use it at night because retinol[2] breaks down under sunlight.
Que 5: Why Are Serums So Expensive?
That's because serums contain highly concentrated beneficial ingredients for your skin.
FAQ's:
Que: How to apply the serum on the face?
Ans: Serums are meant to be applied to your face in small tapping motions with your fingertips or your palms.
Que: How to use face serum with moisturizer?
Ans: First rub the serum onto your face and neck. Then, wait for 30 to 60 seconds before applying your moisturizer on top.
Que: What are the benefits of face serum?
Ans: Beauty benefits of face serum are:
Absorbs quickly into your skin.
Improves the appearance of fine lines and wrinkles.
Protects your skin from free radicals and future damage.
Que: What are the benefits of serum for oily skin?
Ans: Oily skin is often acne-prone. A serum specifically designed for oily skin can help balance the skin and make acne more manageable.
Conclusion
Welcome to the wonderful, confusing world of skincare!
It's that one aspect of our daily lives we know is so loaded with science and yet so sick laden with myths at the same time.
Whenever you feel down because of your skin issues, remember what Michelle Obama said: "No matter who you are, no matter where you come from, you are beautiful."
Like this post? There's more. Get tons of beauty tips, tutorials, and news on the thebeautyinsiders Facebook & Twitter page. Like us on Facebook – we'll see you there!