Just because a change in climate is anticipated very soon, it doesn't mean that your skin is all over the winter blues: dry skin and scaly patches that are probably accompanied by swelling, redness, and other signs of skin irritation.
As spring brings in more humid temps, you need to make adjustments to your skincare routine to start getting that glowing skin on.
Change In Season Equals To Change In Beauty Routine
As you fulfill spring cleaning in your home, don't overlook your beauty routine because your moisturizer and other body care products need to be attuned to spring as well.
Here are the five must-have skincare products for spring:
1. Continue Exfoliating
There is no season that should exclude exfoliation from an effective skincare equation. Winter, spring, summer, or fall, you should regularly exfoliate your skin.
Not only does doing this regularly draw out unwanted impurities stuck in your pores, but it also gives you naturally glowing skin by facilitating faster skin cell turnover, keeping the surface of your skin youthful and dewy all the time.
2. Moisturize As You Cleanse And Tone
As the temp rises, it is imperative for you to minimize moisture loss, which is just as important as picking up the best moisturizer that complements your skin and spring.
Cleanse and tone with products that infuse highly moisturizing ingredients like glycerin[1] and barrier-forming aloe vera[2] to keep moisture locked in.
Most importantly, always go for products that are free from drying alcohols.
3. Don't Forget Sun Protection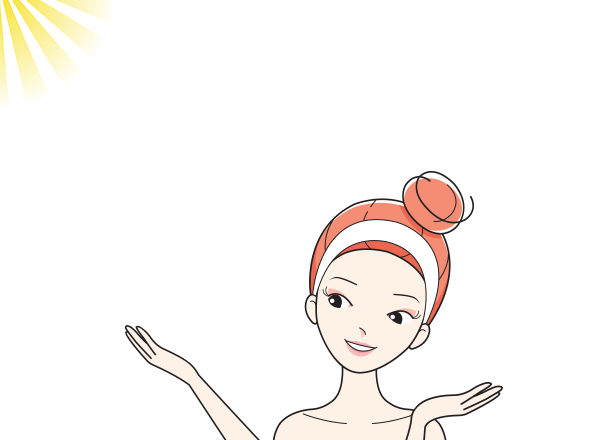 After the gloomy fall and winter months, there's nothing else that you probably want more to do than to bask in the sun.
Sunlight is healthy, just don't overdo it. Protect your skin from UV damage by using safe sunscreen that will not cause skin irritation. You can try Solvaderm's Dermaxsol antioxidants for added sun protection.
4. A Lightweight Moisturizer
The humid weather can leave your skin excessively oily, sweaty, and sticky. Avoid the discomfort by switching to a lightweight moisturizer.
If you have naturally oily or combination skin, a moisturizer in serum or lotion formulation can be one of the best skin care products for spring that you can add to your routine.
Save your thicker moisturizers for nighttime application when you can flood your skin with all the nutrients it needs to help fuel repair and renewal overnight.
5. Keep An On-The-Go Moisturizer Within Reach
Spring is the best season to be wearing blooming, unblemished, no make up the skin.
It's impossible to wear your skin bare naked when you have imperfections showing through, though.
Not to worry, as long as you keep performing the routines outlined above and go another notch higher by moisturizing with a mist on the go.
For spring and summer, look for the mist that not only awakens your skin but, also leaves skin better hydrated and your pores, tighter.
FAQ's:
Que: How can I take care of my skin in spring?
Ans: 7 Spring skin care tips for healthy skin:
Exfoliate Your Skin
Hydrate Yourself
Wear Sunscreen, Even on Cloudy Days
Eat Fresh Fruits and Veggies
Use a Lighter Moisturizer
Clean Your Makeup Brushes
Que: Can spring cause dry skin?
Ans: Yes, it can causes dry skin.
Que: Can sunscreen makes your skin glow?
Ans: Yes, a good sunscreen actually gives you great glow.
Que: Is sun protection good for your face?
Ans: Yes, wearing sunscreen is one of the best and easiest ways to protect the skin's appearance and health at any age.
Conclusion
The late Robin Williams once said, "Spring is nature's way of saying, 'Let's a party!'" Before you do, make sure that your skincare routine is all dressed up for spring.
Like this post? There's more. Get tons of beauty tips, tutorials, and news on the thebeautyinsiders Facebook & Twitter page. Like us on Facebook – we'll see you there!