Grecian hairstyles always look very mesmerizing, despite the undone look.
In all honesty, the loose and wavy style certainly adds some extra appeal.
Ancient Grecian hairstyles, for one, are quite popular for cosplays or costume parties.
Why not? If it means pulling one-off will get you looking like a real greek deity.
How to do greek hairstyles?
There are many varying options to choose from when looking for a particular greek hairstyle.
Easy greek hairstyles are available and will be discussed later on.
The basic concept when styling your hair the Grecian way is to have flowing curls.
The initial step will always be to curl your strands to ensure layered locks.
How to do ancient greek hairstyles?
As a general rule, you should be familiar with how to make a hairstyle according to face shape before proceeding on doing your hair.
Below are your top selections:
1. Hellenic goddess braided updo
As one of the best Grecian hairstyles for medium hair, this simple braid is quite easy to do.
Get your hair on a french braid and gather your hair into a bun. No need to go to a salon or use too many clips or hairbands.
There is always beauty in chaos when it comes to Grecian hairstyles.
2. Helen's braid: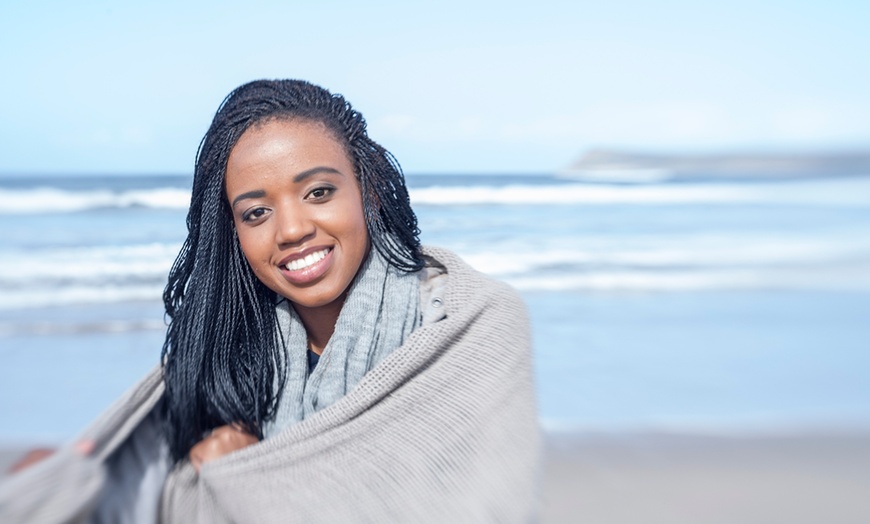 Launch a thousand ships by trying this simple hairstyle.
This is one of the most popular Grecian style updo hairstyles because it can be worn just about anywhere on any occasion.
Simple loose waves are necessary for this particular updo.
Start by making a big loose braid at the front and secure it with a low bun at the back.
3. Grecian messy braid
If you have long locks, you can definitely pull off looking this extra. After curling your hair, part the hair diagonally from the right temple to the left ear.
Do the fishtail on both sides. Combine both fishtails.
Pull the braids after for a looser appearance.
Weave the braids together and secure the excess hair with a bobby pin.
Look extra stunning by trying one of the best-loved Grecian hairstyles for long hair of all time.
4. Homeric princess updo:
Attending an important event? While greek hairstyles are very sophisticated, even teenagers can pull them off.
Grecian hairstyles for prom are so in! This particular updo is quite complex and not suitable for ladies who have long hair.
5. Mykonos tousled hairstyle
A totally effortless hairstyle, but looks so chic. If you are planning to hit the beach soon, you will definitely catch some attention while catching some waves.
This hair can also be achieved without heat. Spray some sea salt on your hair and tie it into small sectional braids.
Make sure they are tightly done. Leave the braids overnight.
Showcase your small curls, tousle your hair, and spritz on some hairspray to maintain the curls.
You can use accessories to spice up your style.
Relevant post: Easy Steps To Get Tousled Hair For Every Hair Length
6. Greek spit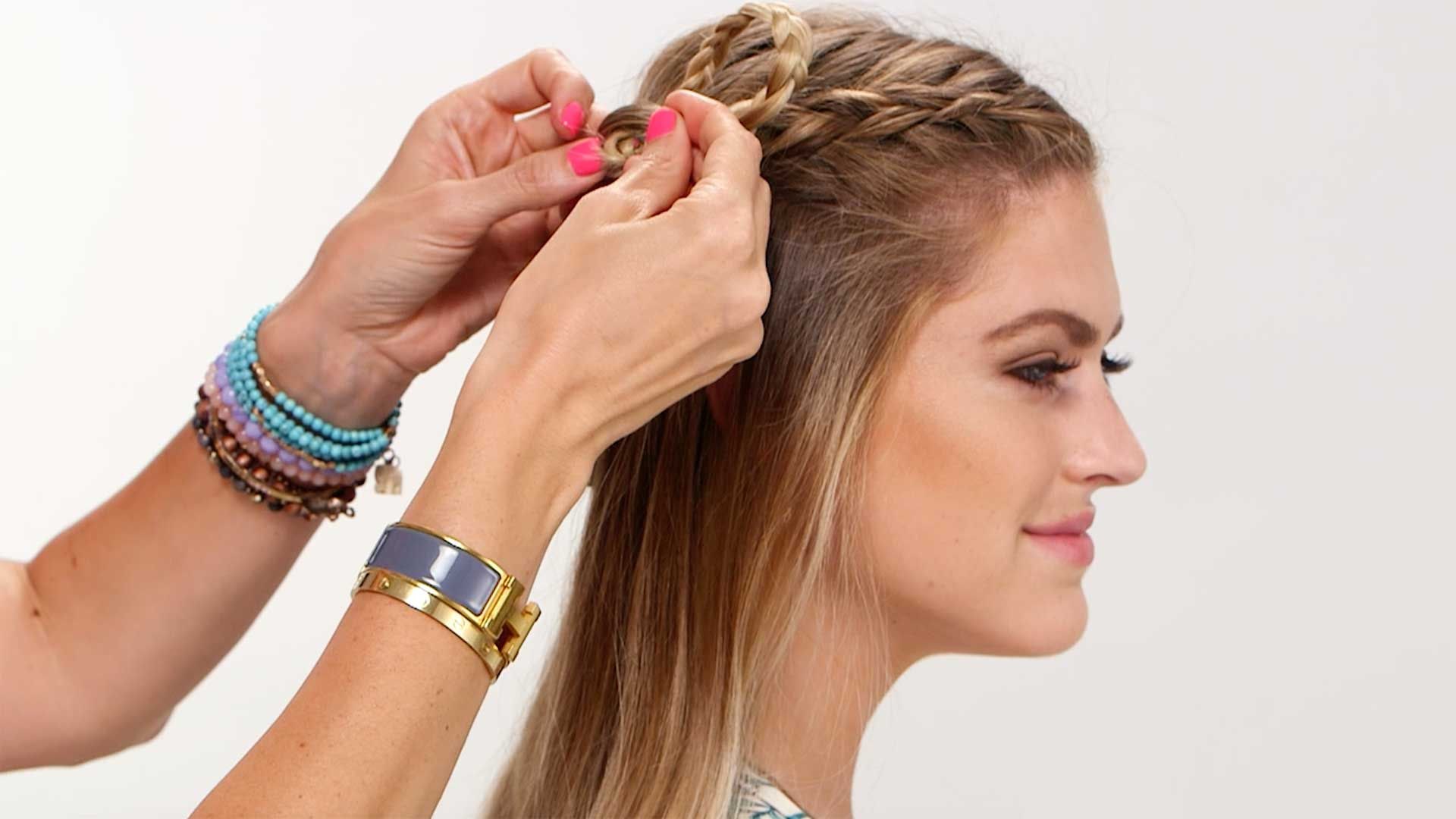 If you are looking for a greek goddess hairstyles tutorial, you do not have to look any further.
This is also a popular choice amongst wedding braid updo hairstyles.
This hairstyle is a combination of two or three braids, parted to one side, leaving the other areas loose.
The braid is then pulled from the front hair and pulled outwards and tied with other braided crowns.
7. Greek fishtail
You can never go wrong when rocking a greek fishtail. The perfect way to describe this hairstyle is a classic french braid meets fishtail ponytail.
If you are wondering how to do greek goddess hairstyles?
This one is probably the simplest hairstyle as it is quite lowkey and achievable.
8. Traditional cretan hairstyle:
Crete is one of the more well-known islands in Greece. For a good reason, the city has quite the style.
Be part of the island by wearing your hair in a bubble ponytail.
Tie your hair in a high bun and put on more bands on different segments of the hair.
This is very easy and will look extra chic on women who have long and luscious hair.
9. Greek braided chignon
If you are looking for "how to do greek goddess hairstyles" In a google search, rest assured you will find this on the list.
Look extra feminine by dividing your hair into four segments. Braid each one. Tie into a low chignon at the back.
10. Grecian maid hairstyle:
If you are a fan of got, you have definitely seen this on the show.
Here is a simple way how to make game of thrones braids without hiring the hairstyle genius of the famous series.
Begin by taking two small segments of hair near both temples and braiding them tie them together once they meet halfway, leaving the rest "unbraided".
Do the same for two small segments above both. Tie neatly together in one straight manner.
11. Long loose grecian bridal hairstyle
Of all the Grecian bridal hairstyles, this is the most ideal for a bride who wants to showcase her long locks.
The right curls are necessary to recreate the look. Twist two opposite parts near the temples and tie neatly at the back.
This is the most stylish approach how to getting curly hair for a wedding.
12. Rose bun
A favorite amongst wedding braid updo hairstyles and beauty queens. This style exudes elegance and sophistication.
A high bun with a touch of greek-style (loose and relaxed).
Pull some parts of the tresses to add some curls and texture to an otherwise boring style.
13. Short grecian hair
If you think there is no absolute way of how to do greek hairstyles for short hair, you are wrong.
Simply follow this basic tutorial, and you will look like a greek goddess in no time.
Curl your hair and apply the setting spray. You can also try to make your own diy hairspray that works.
Use hair grips to further set your hair in place, depending on what style you wish to go for.
For a romantic twist, part to one side. One secret to making your tresses look thick is to comb the curls using a gel beginning at the nape all the way to the top.
Add extensions and accessories, if you deem necessary.
14. Grecian goddess updo
Knowing how to make a top knot with braids is the key to becoming a Grecian hairstyle pro.
This hairstyle is one of the least unkempt hairstyles in greek culture.
Achieve the look by tying your hair in a bun and wrapping some braided hair to secure it.
Look more elegant by donning a pair of extravagant earrings.
FAQ's:
Que: What are the Popular Hairstyles For Women in 2022?
Ans: The Blunt Bob Hairstyle, Natural Textured Hair, Beach waves, Shag Hairstyle, Braids Hairstyle, Pixie Hairstyle, Afro Hairstyle are the Popular Hairstyles in 2022.
Que: What is the new hairstyle for 2022?
Ans: Jaw-length bobs are the new hairstyle and another similar hairstyle trending this year is the bixie cut, a combination of a bob and a pixie.
Que: Is long hair attractive?
Ans: Yes, long hair is more attractive is the evolutionary one.
Que: What hair color is the most attractive?
Ans: People with brunette hair are the most attractive.
Conclusion:
Modernizing Grecian hairstyles is quite easy. Most people opt for Grecian hairstyles with a headband to create a youthful and relaxed vibe.
For events, most women choose wreaths, tiaras, or elegant hairpieces designed with stones to add more sophistication to the hairstyle.
You can also put in some clips or small hair trinkets that can complement the hairstyle.
You May Also Like – Best Hair Burning Treatment