Never run out of "wows" and "ahas" to bask with whether you're celebrating a wedding or simply out at the bar partying.
Below are 9 ways you can effortlessly bring your hair up to trend without so much effort — zero extra hand required.
1. Cornrows
Of all the party hairstyles included in this list, this will probably take the most time to finish but also the most durable of all.
Simply section hair.
Work section by section, taking a tiny clamp of hair strands to work out fine braids.
You can leave this style on for weeks, just make sure you know how to clean your scalp and tresses during this period.
2. Wavy, Volumized Hair
Tiss, mousse, spray and blow dry your hair to achieve more volume instantly.
3. Punked Braid
Single, reverse braid your hair, pulling tightly every time.
Once done, pull the top portions to loosen up the hair until a thick hump forms on your hairline.
Spray into place.
4. Long And Straight
If you have naturally long, silky hair, this is easy but if not, it can be just as easy if you know what to do with your iron straightener.
Always use protective hair spray when you heat treat.
5. French Braid
To get the most classic of all party hairstyles, tiss and spray hair with a medium-hold hairspray.
Part hair with one side is thicker hair than the other.
From top to bottom of the thinner side, work with small sections of hair.
Each time pulling back and held with hairpins.
Once done, do the same with the other side.
Tuck up any remaining hair with hairpins.
Accent with a clip if desired.
6. Low Bun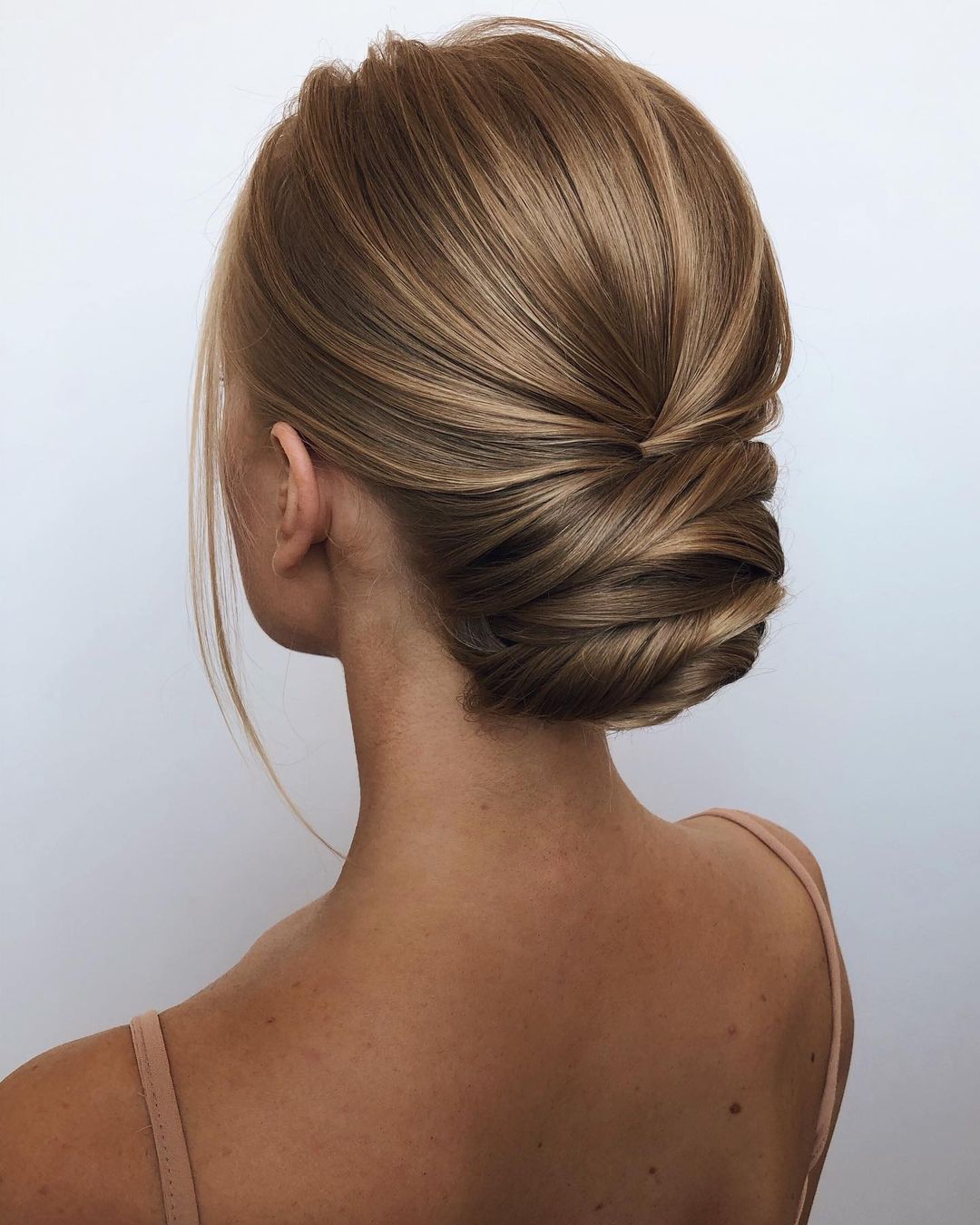 Tie hair into a low pony.
End the last cycle with just enough remaining hair to wrap around the bun and hide the elastic.
Use hair pins to keep the style in place.
7. Soft Curls
There are quick hacks to achieve this. One is to pull up your hair in a high pony.
Use a hot barrel to curl the ends, working section by section.
Once done, remove the elastic and let loose.
Another is by braiding hair tightly, applying hairspray then loosening up the braid.
8. One Sided Dip
Part hair in high-low style.
Use small hot barrels to create fine curls.
Let the thicker side hang over your shoulder.
Clip one side with florals.
9. Messy Bun
Follow the steps in Style No. 2 above.
Then, pull back hair into a middle bun. Leave just enough hair to wrap around the elastic.
Use hair pins to keep the style in place.
Loosen up some hair on the top and bottom of your bun to allow a few strands to provide a flattering frame to your face.
FAQ's:
Que: What is the new party hairstyle for 2021?
Ans: Below are the easy party hairstyles to get that breathtaking look
Mermaid side bun
A bun and a braid
Cascading curls with purple blooms
Easy messy hairstyle
Easy waves with a hairband
Hassle-free and classy top bun
Open hair with a front puff
Princess braid for a royal look
Que: What hairstyles will be trending in 2022?
Ans: The most-requested looks of 2022 are
Curly Bangs.
Low-Maintenance Cuts.
The Shag. (Selenagomez)
Shaggy Layers.
Extensions.
Conclusion
Fashionistas never fail to remind the rest of us that, "an outfit is never complete without a great hair to complement it".
Perhaps you should even spend more time getting your hair done than choosing the perfect dress or shoe.
Like this post? There's more. Get tons of beauty tips, tutorials, and news on the thebeautyinsiders Facebook and Twitter page. Like us on Facebook – we'll see you there!