It's hard enough to get a clear and bright complexion all the time, and if you've been getting more days noticing your clean and clear skin then, that's a big plus to your naturally beautiful skin.
That means you need less makeup, probably none, less effort to fix skin imperfections, and more time to do other more productive things than contemplate on where you got that age spot or, what caused you to get blotchy skin.
Symptoms of Dull Skin
We loved how Kristen Stewart put it when she said, "I think it's ridiculous that you need to look a certain way to be conventionally pretty".
That's why it is non-negotiable that, when it comes to achieving gorgeous skin, your Number 1 goal must be to promote your skin's health and naturally gorgeous glow.
Getting a dull complexion is one of the top ways that you can stop beautiful skin from happening to you.
Listed below are some of the most common symptoms of dull skin:
1.Patchiness and Blotchiness
Uneven skin tone is one of the tell-tale signs that your skin isn't in its healthiest state.
2.Dry Skin
The production of natural essential oils is what makes your skin radiate a certain natural glow.
When you see flaking, this mechanism isn't exactly operating in its optimal state.
3.Age Spots and Wrinkles
Premature aging, in general, is a cause for concern.
When you're seeing signs of skin aging manifest too early, you should rev up your skincare routine without delay.
4.Lackluster
When your complexion fades in the background and fails to shine through, you have dull skin.
5.Large Pores
Pores that are wide open leave the surface of your skin rough.
When there's too much moisture escaping into thin air, your skin, too, is likely to flake and dry out.
What Are Causes of Dull Skin?
Dull skin can have many causes, in the same way, that there are a number of signs and symptoms that ascertain the condition.
One of the most unrecognized causes of dull skin is chronic stress.
In a study published in the Journal of Inflammation and Allergy Drug Tests in 2014, the researchers argued that a so-called "brain-skin" connection exists.
This link is what causes you to break out right before a big product presentation or, feel your skin flushed and all dried up when you're nervous.
In fact, although the connections are less established, it is widely accepted that chronic skin conditions, including eczema[1] and psoriasis[2], are triggered by stressful situations.
The study adds that continuous stress leads to permanent damages to the skin, which includes loss of elasticity, weakening of the skin's protective barrier, and growth of malignant cells.
So, what are the causes of dull skin?
Other than chronic stress, the following also cause you to suffer from this skin condition:
Poor blood and nutrient circulation.
Lack of exercise.
Tobacco use.
Excessive alcohol intake.
Dehydration.
Frequent product irritation.
Poor diet.
Chronic sleeplessness.
Poor skin care practices.
Treatments for Dull Skin
Fortunately, dull skin is one of the easiest skin conditions to correct — if you put your whole heart and soul into it, that is.
Listed below are the top 7 treatments for dull skin that you should try right now:
1. Practice Proper Skin Care
Most of the time, dull skin is either brought about or aggravated by following improper skincare regimens, ones that do not suit your skin type or your skin needs.
It is imperative that you take the time to get to know your skin better if you want your skincare routine to be purposive and actually contribute to the goodness of your skin rather than be practiced only as a mere form of compliance to some beauty guru's recommendations.
After getting better acquainted with your skin, your next tactic is to build up your arsenal.
Here are the key skin brightening products that you should be reaching out for:
Go for exfoliation methods that involve the gentle but powerful alpha and beta hydroxy acids.
Rather than getting these from your cleansers or, other rinse-off products.
Find a leave-on cream to optimize the length of contact and, consequently, the degree of impact that these wonderful ingredients can bring to your skin.
Whether you get these as stand-alone topicals, such as in the form of Vitamin C[3] serums or, as one of the active components of your night cream, these protective ingredients will help bring back your skin to life.
Works in much the same way as antioxidants, you can also choose to use these on their own or, as part of your moisturizer.
Anti-inflammatory ingredients like shea butter, licorice, calendula, and avocado oils will help even out your skin tone by relieving your skin of redness, blotchiness, and other signs of irritation.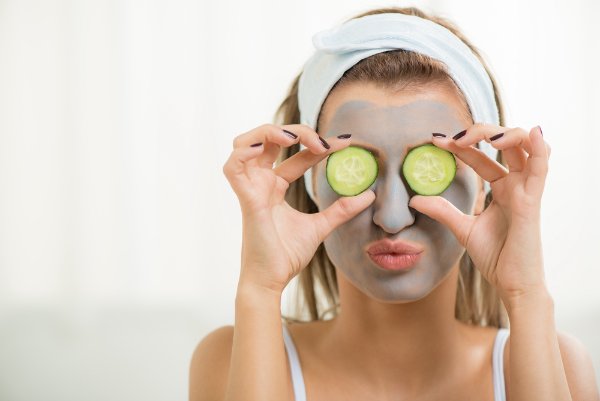 Once up to thrice weekly, spoil your skin with a brightening and purifying mask treatment, most especially when skin impurities, chronic inflammation or, acne-challenged skin is the top cause for your lackluster skin tone.
Add An Essence and a Serum to Your Routine
These products contain very high concentrations of all things beneficial to your skin, which often includes antioxidants, anti-inflammatories, and deep conditioning agents that deliver instant correction and long-term improvements to your skin's overall health and appearance.
Religiously layer your daytime routine with a broad spectrum sunscreen that has a minimum SPF 30 grade.
Stick to mineral sunscreens as much as you can to avoid toxic chemical sunscreens that can irritate and permanently damage your skin.
One last note on your skincare products, make sure that these are rid of allergens and other ingredients that compromise your skin matrix.
That includes fragrances, synthetic dyes, denatured alcohol, and other drying alcohols, chlorphenesine, triethanolamine, to name a few.
2. Get Enough Sun and Water
You know that too much sun can snatch away your skin's health and youthful appearance in an instant.
However, getting just the right amount of sunshine 15 to 20 minutes every day can significantly turn around and improve your skin health.
That's because your body needs just that amount of sun exposure to help it produce sufficient levels of Vitamin D to jump-start the normal functioning of your metabolism, including your circulation, and bone and tissue development.
Keeping your skin hydrated only from the outside isn't going to change how things look from the inside.
You should never keep going throughout the day without water.
3. Diet and Exercise
Your dull complexion also requires the right kinds and levels of nutrients to facilitate damage repairs and support the regeneration of healthier skin.
Believe it or not, the better way to obtain these is not by buying certain skin creams but, by giving your lifestyle a major revamp.
Incorporate more antioxidants for cell protection, fibers to enhance metabolism and facilitate the elimination of toxins, and Vitamins A, C and E to improve skin moisture and vitality.
Avoid alcoholic and sugary beverages and foods, and limit your salt intake to avoid dehydrating your skin.
4. Sleep
Enhance the quality of your sleep by developing good sleeping habits.
Complete 7 to 9 hours of continuous sleep every night.
Turning off your gadgets and switching on the "Do Not Disturb" function across your devices will help.
So, too, will be a relaxing hot bath, hot tea, and soothing music in the background.
5. De-Stress
Again, chronic stress[4] can be good or bad, depending on your mindset.
Learning to be more optimistic and looking to the brighter corners will help you get ahead of stressful circumstances.
Set aside time for regular R & R or, to simply pursue your passions like photography, astronomy, traveling, cooking, or, the like. Be with people you care about.
A full body massage and hydrotherapy can also help restore your healthy state of mind — and skin.
6. Makeup
For quick relief from dull skin, a blush can go a long way. Always treat your skin imperfections first, including plumping sallow eye skin and de-puffing bulging eye bags, before applying your cover.
Choosing the right foundation that perfectly matches your skin tone is a key strategy.
Use a brush to make sure that your products blend well.
7. Clinical Procedures
There are also treatments for dull skin that can help you instantly get ahead of the game which also has a long-lasting impact on your skin's health and appearance.
Look up chemical peels, microdermabrasion, micro-needling, and laser light therapy and consider them as feasible treatment options.
Before signing up for any of these, make sure that you know the pros and cons, and have weighed out your options.
FAQ's:
Que: Why is my face always dull?
Ans: As you age, your skin starts producing less oil compared to your youth. This can cause dead skin cells to build upon your face, making it appear less radiant, dry, and dull.
Que: What causes skin dullness?
Ans: Most dermatologists agree that dull skin is often caused by dryness and one of the most popular reasons for dry skin, is not exfoliating enough.
Que: How to get rid of dull skin naturally?
Ans: To get rid of dull skin
Go gentle on your skin.
Avoid hot water.
Make exfoliation part of your routine.
Add a serum to your lineup.
Make a date with a face mask.
Maximize your moisturizer.
Stimulate collagen growth with a retinoid.
Consider an in-office procedure.
Conclusion
There is no brand of dull, lifeless skin that a combination of proper skincare and a healthy lifestyle cannot beat.
If you are a firm believer that no cosmetic will still ever be able to replace the natural beauty and glow of healthy skin then, do less correcting and start focusing more on healing your skin.
Like this post? There's more. Get tons of beauty tips, tutorials, and news on the thebeautyinsiders Facebook & Twitter page. Like us on Facebook – we'll see you there!