It is beginning to look a lot like Christmas! With too many parties left and right, looking your best is necessary. You probably have your calendar filled with family gatherings or dinners with your friends. The office party is also around the corner.
With a busy schedule and cold season, your stress levels may get to an all-time high. This is absolutely something that you do not need to bring to all the Christmas festivities. With these six beauty tips to look Gorgeous this Christmas, you are bound to stand out at any event no matter what:
1. Prepare Your Skin
Party after party can take its toll on you. It can cause changes that will be reflected mainly on your skin. Late nights, after all, can make your skin look tired. Be sure to keep up with your skincare routine.
How to take care of skin in winter?
Drinking plenty of water is an all-year-round must, and it also tops the list of the most important.
Christmas beauty tips keeping yourself hydrated will plump up the appearance of your skin. No one looks all worn out and dry.
A moisturized[1] skin makes a better base for make-up.
Using the right toner and moisturizer can also help create a smoother finish since both can help make the skin appear tighter, more toned, and supple. Finding the best facial moisturizer and toner can be tricky, however. You may need a bit of trial and error to find what are the best ones for your skin.
Just because one person raved about a product that worked for her, does not mean it will have the same effect on you.
If you find yourself needing a quick fix, washing your face with cold water can instantly remove the redness and help soothe and cool down the skin for an instant revitalizing experience.
2. Brighten Up Your Face
With the cold weather, the christmas season brings, you might be thinking, "why my skin is dull and lifeless?". This is pretty normal. The low temperature can really cause drying of the skin.
With that in mind, you may be asking– how to get glowing skin in winter?
A lot of people have tried to achieve the flawless skin we always see in magazines. You can see many cosmeceutical companies selling lotions and creams with the promise of lightening your skin. Most of these are under an expensive price tag. Thankfully, there are many ways to lighten and brighten your face quickly and on a budget.
One secret is to simply exfoliate. There are tons of benefits of exfoliating your skin. Through exfoliation, your skin will be rid of the dirt and dull skin that made your face seem darker. Apart from that, it will unleash healthy skin cells making you look more fresh and youthful. This is why exfoliating regularly is one of the best beauty tips for great skin you will ever receive.
Exfoliating facial wash, gels, and creams are readily available in the market. However, you can try the natural route and opt for home remedies, if you wish. Try baking soda mixed with water for a quick and easy exfoliation session, ideal for the busy season.
But what are the best skin brighteners? Homemade masks from aloe vera, lemon, or yogurt can also reduce hyperpigmentation and help achieve a fairer and more radiant appearance. The masks can also increase moisture in your face to reduce dryness.
3. Avoid Over The Top Makeup
Your party makeup should be done right. The face is what everyone will see first, so if you are not properly made-up, it may put a good outfit to shame.
One of the most helpful christmas makeup beauty tipsis to apply eye makeup first before applying foundation, concealer, or other make-up you want to make use of. This is done to prevent any possible loose eye shadow appearing in areas you do not want it.
For inspiration of makeup trends and Looks, you can count on social media platforms to deliver. On Youtube, you can watch how to pull off over-the-top make-up such as dark lips makeup tutorials, suitable for the holiday season.
4. Enhance Your Eyes
Late-night partying can cause puffy and dark eyes. Tired eyes are never attractive! To look more alive and alert over the holiday cheer, you can try doing some eye massages. Start with the corner of the eyes and work your way to the other end.
Do not forget to do your brow bone and eye, rubbing in a gentle circular manner. Repeat on the lower lash line. Sleeping with an eye mask with cooling gel is also a perfect remedy to reduce eye puffiness.
Why eye creams are important?
If that quick massage did not help, it is now time for you to try some eye creams. Eye creams, especially the cooling ones, can act surprisingly fast. You can see the effects the following day. If you use it every day, though, the more benefits, you will get.
Aside from that, you can do an ever-dependable makeup trick to make you look more alive and ready to party. Use a white eyeliner and draw along your waterlines to make your eyes look bigger and more lively. Lengthening mascara can also widen the shape of your eyes.
5. Get Soft and Shiny Hair
Dull and frizzy hair during the holiday season is not a big surprise. If you are always blow-drying or curling your hair, chances are it can become more prone to damage and drying. Add to that the winter, and you may think you have no fighting chance of getting that luscious hair of your dreams.
What are some beauty tips for damaged hair?
Conditioners are going to be your best friend, especially during the cold weather. Deep conditioning should be done at least once a week. There is no need to visit a salon for hot oil treatment, something that seems impossible if you are busy.
You also do not need to think of deep conditioning as a time-consuming activity, because there are products that need only three to five minutes to work! Now, you do not have any excuse to take care of your hair!
If you know, you have been over-styling your hair and applying too many products as you go, you might need a different shampoo than your regular one. Choose a clarifying shampoo that is bound to get rid of product build-up from roots to tip.
6. Make Your Lips Look Fuller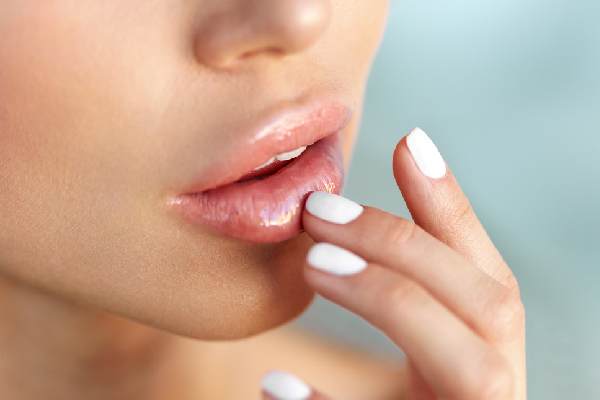 Winter months can cause your lips to chap and look all dried up. Going for bold lipstick colors is not enough to make your lips look more luscious.
How to find best lip plumpers does that actually work? While there are products out there intended to plump up your lips, simple moisturizing lip balms (even the old Vaseline) are great in adding that much-needed character to your lips. Apart from that, some lip scrubs can really make your lips look fuller.
Do you know that you can make your lip scrub by mixing sugar and honey? Just rub your lips in a circular motion, and you will see the difference. Do lip scrubbing every day for the best results.
FAQ's:
Que: What is Christmas attire?
Ans: A winter white sweater with jeans or mulberry/wine-colored pants, or a sweater dress with boots or pumps, would work well for this occasion.
Que: How can I get glowing before Christmas?
Ans:
Hydration
Make a batch of bone broth
Digestive enzymes
Just a bite
Fresh air
Que: What are the tips to make skin ealthier this Christmas?
Ans: Following are the tips to make skin ealthier this Christmas:
Make time for yourself
Stay hydrated
Treat yourself to a facial
Choose nutrient-rich foods
Have some alcohol-free days
Conclusion
Of course, the best secret to looking extra for all your Christmas happenings is to enjoy yourself. Avoid stressing over minute details, and just naturally take care of yourself.
Make new friends and socialize with your loved ones and close friends. It is, after all, the essence of Christmas time.