"Hair is the first thing and teeth the second.
Hair and teeth, a man got those two things, he's got it all," the Godfather of Soul, the late singer James Brown, was once quoted as saying.
The same holds true for women but, we want more, and one of the things any stylish woman cannot live without are perfectly arched eyebrows.
From Gels to Tattoos
Women go to great lengths to achieve those 3D eyebrows every day.
Come on, Ladies, you have to admit that you'd rather be late than feeling sorry all day for failing to create a perfect brow twinning and less than stunning contours.
We have gone from revolutionary, waterproof, and sweat-proof brow gels and pencils but, since it's not easy to get perfect brows on a daily basis (besides, we also hate being late), the world has come to embrace cosmetic tattooing.
When celebs from Bella Thorne to Oprah Winfrey get gorgeous brows — thanks to eyebrow microblading — were all ears.
We know you're asking, "What is microblading?"
What you need to know at this point is that it involves tattooing on face skin.
How about we tell you why you need microblading first?
Reason No. 1: It Takes Time to a Perfect Twin Eyebrow Pair
Wouldn't it be great to wake up with eyebrows and not have to spend hours drawing them up?
You won't need to spend as much time prepping them and that allows you to sleep in longer.
Reason No. 2: Long-Wearing Makeup Just Can't Last
No matter how sweat and water-resistant your eyebrow makeup claims to be, brows lined from makeup simply cannot withstand a day's worth of beating from the natural elements and your own sweat and oils.
Microblading results don't give you surprises like realizing one side has been wiped off accidentally, and you finding out only 3 hours after you've been socializing for that long. Eek!
Reason No. 3: Permanent Tattooing Eventually Loses Its Glam
Want proof? Just look at the tattoos your grandma and your mom bonded over with some 20 years ago with a shot of tequila to ease the pain.
They're faded and sagging, and so impossible to fix at this point.
Why Now? Why You?
Other than needing a real, long-lasting solution to your eyebrow issues, getting semi-permanent eyebrows can alleviate thin eyebrows that your genes have probably been coded with.
Other conditions that give you thin eyebrows also include:
Aging: Fluctuating hormones[1] can affect hair growth and thickness all over your body, including your eyebrows
Poor Brow Care: Excessive plucking and shaving can damage the hair shaft which stops eyebrow hair from growing on the same spot
Health Conditions: Particularly, conditions that involve hair loss such as alopecia[2] or, chronic, excessive stress
So, who are the best candidates?
Apparently, everyone, whether you have naturally thin and sparse or, full brows. Eyebrow microblading creates a visual effect to make thin eyebrows appear fuller.
It also makes brows, whether thick or thin, appear better contoured according to your face shape and personal preference.
Who Needs Eyebrow Microblading ?
Those with naturally thin, sparse brows those who need a proper arch to their brows, even those who have thick pairs.
What to Expect From Microblading?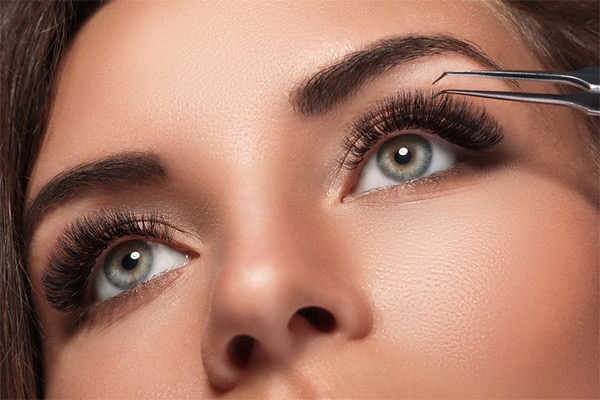 First of all, it's not an entirely new and experimental cosmetic tattooing technique.
It is relatively new, and is almost just being introduced in the US but, the technique has seen improvements and has been perfected since the origins of microblading began in Asia and Europe.
The following describes what you can expect walking into a procedure of microblading eyebrows:
1. Pre-Procedure
Taking blood thinners including aspirin[3] and alcohol the night before is discouraged.
If you apply retinol[4] products to your skin, it is highly recommended that you stop using these at least 1 week prior to your appointment.
2. During the Procedure
Most people describe the pain associated with this procedure to be highly tolerable.
Here's a step-by-step process of what else you can expect during your scheduled procedure:
Step 1: Your aesthetician will contour your eyebrows with regular eye makeup and consult with you how you would like your eyebrows shaped. When you've given a nod, the tattooing begins.
Step 2: You will be given either a topical or injected anesthesia to numb your skin and minimize the pain.
Step 3: Your aesthetician will use a hand-held (no tattoo gun) pen-type tool with micro-blades on the tip to wound your skin, systematically drawing tiny bits and pieces of hair across the shape you've agreed to be drawn. Your aesthetician will show you the results as she moves along. Note that at any time you feel you need one or two strands here and there, it is possible to achieve so.
Step 4: Ink will be slathered thickly over your eyebrow area. This ink will sink underneath your skin where wounds have been scraped.
Step 5: Application area will be disinfected.
3.Aftercare.
Your aesthetician will prescribe aftercare.
It is in your best interest to strictly adhere to these recommendations for two reasons:
To facilitate faster and infection-free wound healing, to improve the staying power of your eyebrow tattoo, and make the results last longer.
Here's what typical aftercare looks like:
You must not engage in water activities, sweaty workouts for 1 week following the procedure.
You must not wash your face with water. You may use micellar water to get grime and dead skin cells off of your skin during the period. So, it also goes without saying that it's best to go all clear on your skin during this time.
You must apply antibiotics on the wound to keep it from getting infected as well as to relieve the skin inflammation.
The Pros and Cons of Microblading
If the women of the world were already happy with the available eyebrow fixes, none would have thought women needed one more solution — microblading.
Clearly, this new procedure has its pros and definitely has cons too.
Listed Below Are Some of The Benefits Of Microblading:
Results look very hairlike, nothing artificial looking.
Minimal bleeding.
No downtime.
Low maintenance.
Waterproof, sweatproof.
Lasts for up to 3 years, depending on care and lifestyle.
Ink can be customized to match your natural hair color & complement your skin.
It's possible to create a 3D effect to create a natural looking contour.
Precise and accurate position of hairs (you can add one or two over or under, anywhere on the arch).
Uses a different ink, one that fades eventually to appear natural unlike regular tattoo ink.
Semi-permanent nature allows you to touch up every so often to keep adjusting.
Can be updated depending on your age and changing skin texture, color and contour — an advantage which older brow tattooing techniques wouldn't afford you.
Here Are Some of The Disadvantages:
Takes 25 to 30 days for wounds to heal completely.
Revisit/touch-up required after 1 month then, touch-up once a year thereafter.
Costs up to us $700 to $900.
Pain is inevitable, although intensity is relative.
Takes at least 2 hours to finish.
Possibility of severe skin infection if recommended aftercare is not strictly followed.
FAQ's:
Que: How long does microblading eyebrows last?
Ans: Microblading can last anywhere from 18 to 30 months. In general, it requires touch-ups once or twice a year.
Que: Can I Microblade my eyebrows at home?
Ans: You can totally microblade your eyebrows yourself, at home! (At your own risk.)
Que: What is semi permanent eyebrow tattoo?
Ans: This semi-permanent tattoo version is super-fine hair-like strokes looks more natural and realistic compared to their first-gen counter-parts.
Que: What is the difference between microblading and semi-permanent eyebrows?
Ans: The main difference between "semi-permanent eyebrows" and "microblading" is the method of application. Semi-permanent makeup uses the machine method and microblading uses a handheld device.
Que: How long does semi permanent eyebrow tattoo last?
Ans: Microblading is a semi-permanent cosmetic tattoo. Even though the results typically last between one to three years.
Conclusion
Microblading proposes a solution that obviously brings more benefits than disadvantages.
If you're quite sure you have sufficient natural brow hair to glam up, you may derive some advantages but, optimal satisfaction is guaranteed for those who have not been so well endowed in this beauty aspect.
This procedure will need lifetime maintenance so, it can't be fully committed, you're probably better off without it.
Like this post? There's more. Get tons of beauty tips, tutorials, and news on the thebeautyinsiders Facebook & Twitter page. Like us on Facebook – we'll see you there!