KAQUN Gel enhances skin health and rejuvenation functions. It promotes both the healthy and youthful appearance of your skin.
Tiege Hanley developed high-quality products in a simplified system which includes face wash, a morning moisturizer with SPF 20, and a powerful exfoliating scrub.
Phisoderm Deep Cleaning Cleanser formulas are designed with Skin Balancing Technology to gently cleanse without disrupting the skin's natural protective balance.
Spectro Jel Cleanser is a fragrance-free, gentle, non-irritating cleanser specifically formulated for blemish-prone sensitive skin.
Skederm Rooibos Tea Cleanser is specially formulated to protect your skin from oxidative damage and also restore your youthful glow.
Biore Ice Cleanser is an acne-fighting formula that helps to remove over 99% of dirt and oil and helps prevent future breakouts.
ELEMIS Pro-Collagen Cleansing Balm is a powerful, deep cleansing balm that dissolves make-up, daily grime, and pollutants.
Phisohex Anti-Bacterial Face Wash contains the active ingredient, triclosan, which helps fight bacteria responsible for skin problems such as pimples and acne.
DeVita's Aloe Vera Moisture Cleanser is formulated with soapwort to gently cleanse the skin, rinsing away dirt and impurities also tightening your pores.
Benzac Spots Foam Cleanser for acne-prone skin, with soothing aloe vera and calendula extract, controlling oiliness without drying out.
Biore Warming Anti Blackhead Cleanser contains a soothing, self-heating formula that cleanses away pore-clogging dirt and oil as it helps to control blackheads.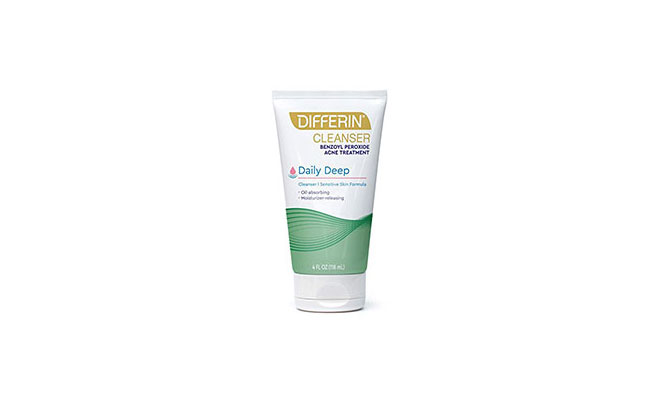 Differin Daily Deep Cleanser is developed with dermatologists delivering the power of maximum-strength benzoyl peroxide but with less dryness and irritation.
Circadia Lipid Replacing Cleansing Gel is a revitalizing cleanser that effectively removes dirt, makeup, and lipids without damaging the skin barrier.
Aesop Fabulous Face Cleanser is a mild formulation boosted with purifying, hydrating and skin-calming botanicals that cleanse gently without stripping the skin.