Ceramedx products are formulated without parabens and petrolatum, bringing hydration to dry skin with natural oils and emollients.
Shiseido Elixir Superieur Lifting Moisture that smoothens your skin and gives a glossy finish by boosting up skin's elasticity also gives better-hydrated skin.
Bobbi Brown's Illuminating Moisture Balm provides an instant glow that helps energize a tired, dull complexion to bring back its natural radiance.
Good Vibes Saffron Nourishing Day Cream is excellent for purifying the skin. This saffron day cream nourishes your skin, leaving it with a healthy glow.
Medik8 r-Retinoate Youth Activating Formula makes your skin looks clearer, brighter, revitalized also this cream is very light and absorbable.
Luxe Revival Ageless Moisturizer is a non-greasy anti-aging day/night cream is designed to make the skin texture to be fine and smooth.
Systeme 41 Nourishing Day Cream reviews - how good is this cream? Find out with a full review of the ingredients and claims.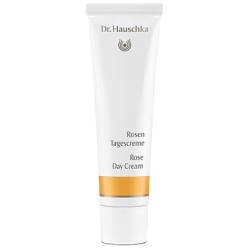 Dr. Hauschka Rose Day Cream Light is a beautifully scented, nurturing cream which protects and moisturizes the skin, leaving it soft, smooth, and hydrated.
Hawaiian Healing Pure Revitalizing Cream is lightweight which leaves skin feeling peaceful and rejuvenated.
Winky Lux Dream Gelee is a moisture powerhouse cooling gel gently hydrates and soothes all skin types.
SeraPelle Ageless Moisturizer - With Vitamin C and Natural Extracts specially designed to Increase Collagen and Elastin also Hydrate Skin and Diminish Fine Lines.
Lavo Daily Moisturizer Cream is a skin moisturizer that is designed to moisturize your skin. It prevents it from drying and helps it retain moisture.
RoC Max Daily Hydration Cream, an anti-aging moisturizer visibly younger-looking skin, smooths the appearance of fine lines, wrinkles, reveals radiant skin.
Lux Dermatologie product is an anti-aging skin care product and is designed to maintain one's youthful appearance and glow.